Main content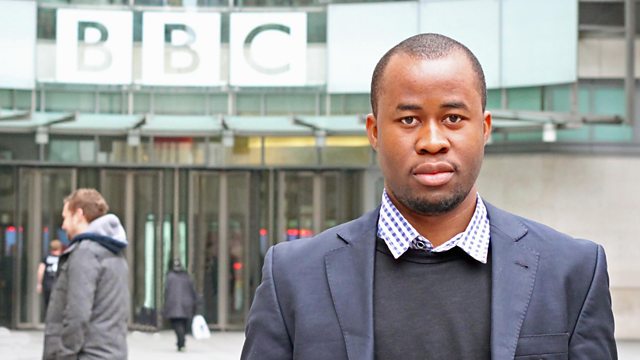 Chigozie Obioma
Nigerian novelist Chigozie Obioma talks about the African storytelling at the heart of The Fishermen, and Sarah Churchwell discusses the novels of Alice Munro and Lydia Davis.
Alice Munro and Lydia Davis are two formidable masters of the short story, but this month sees the re-issue of their only novels, Lives of Girls and Women and The End of the Story. Sarah Churchwell, Professor of American Literature at the University of East Anglia joins Mariella to discuss the merits of their longer form fiction.
We visit Paris in the springtime with a literary postcard from the writer and publisher Paul Fournel.
The young Nigerian novelist Chigozie Obioma talks about his debut novel The Fishermen. Set in a small town in western Nigeria, it combines the traditions of African storytelling with a contemporary narrative of family, politics and history.
And as we looked to the skies on Friday, Open Book asked astronomer turned writer Pippa Goldschmidt to gather together the writers who have found inspiration in the extraordinary celestial event of the solar eclipse.
Clips

Chapters
Alice Munro and Lydia Davis

Duration: 11:38

Paul Fournel's Postcard from Paris

Duration: 04:56

Chigozie Obioma on his novel The Fishermen

Duration: 06:59

Pippa Goldschmidt on solar eclipses in literature

Duration: 04:17

Read the first chapter of 'The Fishermen' by Chigozie Obioma

Booklist

The Fishermen by Chigozie Obioma

Lives of Girls and Women by Alice Munro

The End of the Story by Lydia Davis

The Reader by Paul Fournel

Next Week's Close Reading: 'The Garden Party' by Katherine Mansfield

It's all the fault, she decided, as the tall fellow drew something on the back of an envelope, something that was to be looped up or left to hang, of these absurd class distinctions. Well, for her part, she didn't feel them. Not a bit, not an atom... And now there came the chock-chock of wooden hammers. Some one whistled, some one sang out, "Are you right there, matey?" "Matey!" The friendliness of it, the - the - Just to prove how happy she was, just to show the tall fellow how at home she felt, and how she despised stupid conventions, Laura took a big bite of her bread-and-butter as she stared at the little drawing. She felt just like a work-girl.

Credits

| Role | Contributor |
| --- | --- |
| Presenter | Mariella Frostrup |
| Interviewed Guest | Sarah Churchwell |
| Interviewed Guest | Paul Fournel |
| Interviewed Guest | Chigozie Obioma |
| Interviewed Guest | Pippa Goldschmidt |