Main content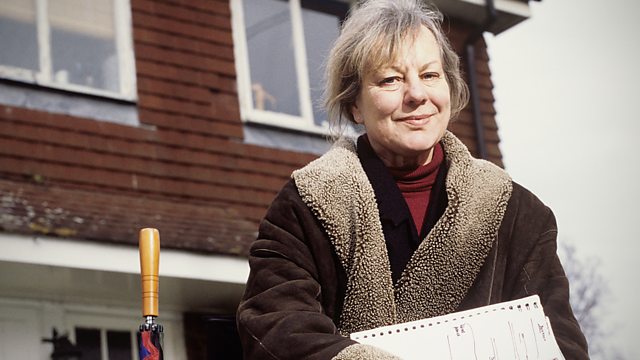 Remembering Sue Townsend, Aged 68 ¾
4 Extra Debut. The legacy of Adrian Mole's creator is explored through her own words and the memories of her friends and family. From 2015.
"Went out to feed the pig, and saw Townsend being driven along the lane, in her vulgar purple Rolls Royce. She waved, I didn't wave back." @AdrianMole, Jan 19, 2012
In 1970, Sue Townsend was a single mother of three with three jobs. While her children were asleep she secretly wrote semi-autobiographical prose and poetry, which she showed no-one.
In 1980, a young actor asked Sue Townsend if she had anything he could use in an audition for 'Huckleberry Finn' – she gave him some handwritten entries of a diary of Nigel Mole
By 1990 Sue Townsend had become the bestselling author of the 1980's in terms of individual books – out-stripping Jeffrey Archer, Jackie Collins and Barbara Taylor Bradford
Sue Townsend died in 2014. Her legacy of one of the country's greatest comic writers is explored through her own interviews and through her many works (from her 1979 play 'Womberang' to her 2012 bestselling novel 'The Woman Who Went To Bed For A Year'). Excerpts include unpublished and previously unperformed TV soap, 'The Spinney'
Also on hand are: her first and last publishers, Geoffrey Strachan and Louise Moore; theatre director and co-writer Carole Hayman; friend and agent Jane Villiers; and the man who since 1978 stood by her but consistently shunned her limelight, her husband – the normally silent Colin Broadway
Presented by Pearce Quigley, the most recent Adrian Mole on the BBC – the "representative voice from Middle England" who in 2007 was commissioned to present a feature on Tony Blair's ten years as prime minister.
Producer: Paul Kobrak
First broadcast on BBC Radio 4 in March 2014.
Last on
Read the original letters between Sue Townsend and the BBC's former head of radio drama.
Broadcasts