Main content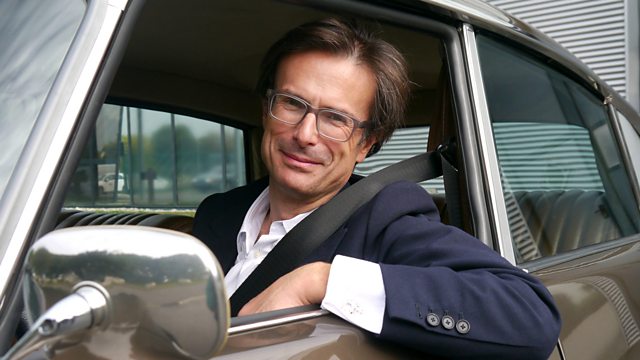 Quelle Catastrophe! France with Robert Peston
International investigative documentary series. In the wake of the country's economic stagnation, Robert Peston examines the rise of Marine Le Pen and the Front National in France.
For years we have looked on in envy at a French way of life that combined high living standards, generous welfare benefits and superb public transport. But now Robert Peston investigates how economic stagnation is threatening the treasured 'social model', and how a potential political earthquake could undermine the very fabric of the European Union itself.
In the wake of the great economic crash of 2008, as other countries embarked on financial belt-tightening, the French shunned austerity and eventually voted in a left-wing president who instead promised tax rises and a continuation of the high public spending the country was accustomed to. Now even Francois Hollande has had to perform a U-turn and is promising reforms. This in turn has led to a surge in support for the right-wing politics of Marine Le Pen and the Front National, with their ferociously anti-European agenda.
Like left-wing anti-austerity movements in Greece and Spain, Le Pen promises to shield the French from the rigours of global competition. 'There is no more left and right. There are nationalists and globalists. That's the big demarcation line that determines the fate of the world today.' As the Front National achieves ever more electoral gains and Le Pen has a realistic run at the presidency of France, the consequences for the rest of Europe, including Britain, could be enormous.
Director Adam Jessel talks us through the making of the film.
Clips

Credits
| Role | Contributor |
| --- | --- |
| Presenter | Robert Peston |
| Director | Adam Jessel |
| Producer | Adam Jessel |
| Series Producer | Sarah Waldron |
| Executive Producer | Sam Bagnall |