Main content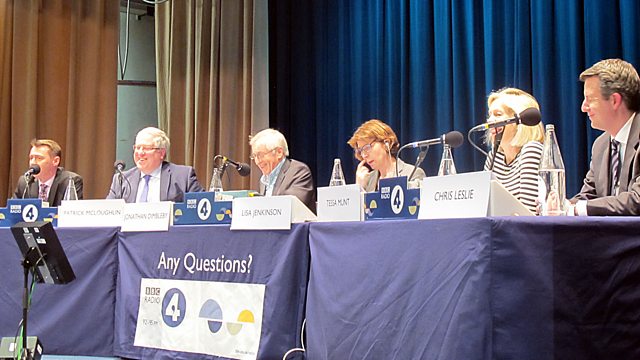 Chris Leslie MP, Mark Littlewood, Patrick McLoughlin MP, Tessa Munt MP
Jonathan Dimbleby with political debate from Aston University in Birmingham. with Shadow Chief Secretary to the Treasury Chris Leslie MP, Director General of the the Institute for Economic Affairs, Mark Littlewood, Transport Secretary, Patrick McLoughlin MP, and Liberal Democrat MP Tessa Munt MP.
Download: Political Thinking with Nick Robinson
Jonathan Dimbleby's Seven Surprising Moments from Any Questions?