Main content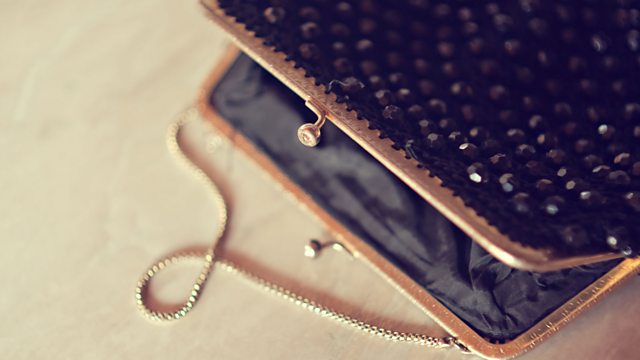 Timeshare and Business Rates Review
The deadline for a review of business rates, handbags as investments, credit ratings, online divorcing and a look at a privately run medical school.
Before the economic crash a lot of high street retailers weren't concerned about how much they paid in business rates.
The good times were rolling and retail profits were growing. But then shops began to close - vacancy rates in town centres increased and rents began to fall. But business rates, which are calculated on the rentable value of a shop, remained high. Many companies think they may have over paid on their business rates - some estimate by £1 billion. They've only have to the 31st March to try and get it back.
It costs £35,000 a year to train as a doctor at the first privately run medical school in the UK. Buckingham university is not for profit and has charitable status. But the British Medical association is concerned about the course and whether it could contribute to doctors being unable to find hospital training places. Melanie Abbott has been to visit the first intake.
Credit scoring, where a bank or business searches your financial history to find out if you're a safe bet, is becoming ever more important. Applications for mortgages, loans, mobile phones and even jobs are increasingly dependent on you the consumer passing a check from one of three UK credit reference agencies. You and Yours hears a lot from listeners unhappy their credit scores contain inaccuracies, but it was what Ralph Withers couldn't find in his credit report that baffled him.
You've heard of investing in gold or diamonds or fine wine - how about investing in handbags? Handbags can be more than an accessory to swing from your arm or a place to store half your life... they are also items that have been rising in value significantly in recent years - at least certain vintage ones have. A collecting website has just launched a "handbag index" - a bit like the FTSE but for valuable bags. We'll find out which brands have been the biggest risers.
A year after it was first introduced the Legal Services Consumer Panel comment on the consumers experience of divorce and how using an online provider differs from a normal high street solicitor. The use of online divorce services is on the increase as DIY divorce becomes an increasingly attractive proposition. But is it working for everyone?
Producer: Maire Devine
Editor: Chas Watkin.
Chapters
Costa Del Sol

Police investigate Brits who claim they have been defrauded over their timeshares.

Duration: 04:38

Business Rates Reviews

Many companies think they may have over paid on their business rates.

Duration: 07:42

Online Divorce

Research out today suggests that online divorce works better in some cases than others.

Duration: 05:23

Private Medical Schools

Private Med School could be the cause of doctors being unable to find hospital placements

Duration: 07:15

Designer Handbags

The most desirable vintage bags have been rising in value by around 8% a year.

Duration: 07:18

Credit Ratings

Credit reference reports ruin people's lives, but they're often not correct nor complete.

Duration: 04:56