Main content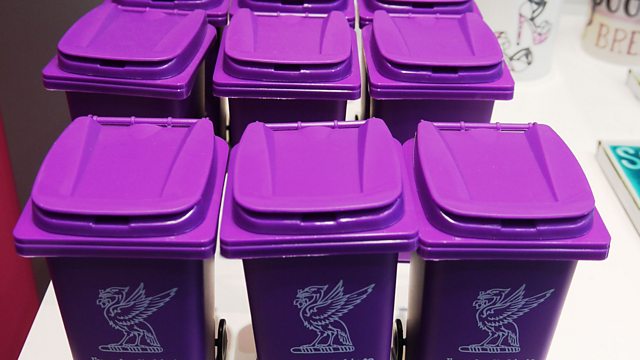 Exist Through the Gift Shop
Nick Baker explores museum and gallery gift shops, quizzing customers on how their purchases relate to what they have seen, if they relate at all.
This series aims to look at the cultural consumption that other media ignore. We treasure our great museums and galleries, but they increasingly depend on income and we increasingly depend on purchases to somehow validate our visit.
So what's in a postcard, a piece of replica jewellery or a tin of Rosetta Stone Mints? When we give a gift from a museum shop, what are we telling the recipient?
Nick Baker visits museums and galleries in London and Liverpool, hanging around gift shops and quizzing customers on how their purchases relate to what they've seen in the exhibitions to which they relate. If they relate. Some gallery gift shops feature stuff that's not really connected to the exhibits within. Others offer expensive replicas, like the British Museum's Elgin Marble gifts.
Andy Warhol famously predicted that one day, "All department stores will become museums, and all museums will become department stores." At a Warhol exhibition in Tate Liverpool, this seems to be becoming true. Shoppers there reflect on their purchases, how they relate to the consumer-focused artist who inspired them, and what they'll do with them when they get them home.
Sharon Macdonald, a cultural anthropologist and keen museum shopper explains how museums simultaneously are and aren't like department stores, and we visit the V&A jewellery department to ask people whether, when they look at the exhibits, they imagine themselves wearing them.
Produced and Presented by Nick Baker
A Testbed production for BBC Radio 4.