Main content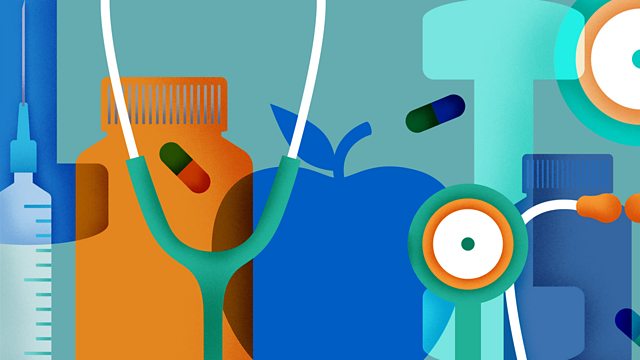 Avastin, Peanut Allergy, Bowel Bacteria and Faecal Transplants
Doctors have written to the authorities asking for permission to use the drug Avastin to treat patients with age-related macular degeneration. Dr Mark Porter investigates.
Mark Porter visits a very smelly laboratory to find out how your gut bacteria could be influencing your weight - and more besides.
Doctors have written to the authorities asking for permission to use the drug Avastin instead of the more expensive alternative, Lucentis, to treat patients with age related macular degeneration (AMD) - the commonest cause of blindness in older people. Inside Health investigates.
And new research into peanut allergy, turning conventional wisdom on its head, that every parent should know.
Last on
Programme Transcript - Inside Health
Downloaded from www.bbc.co.uk/radio4 
THE ATTACHED TRANSCRIPT WAS TYPED FROM A RECORDING AND NOT COPIED FROM AN ORIGINAL SCRIPT.  BECAUSE OF THE RISK OF MISHEARING AND THE DIFFICULTY IN SOME CASES OF IDENTIFYING INDIVIDUAL SPEAKERS, THE BBC CANNOT VOUCH FOR ITS COMPLETE ACCURACY.
INSIDE HEALTH
Programme 11.
TX:  17.03.15  2100-2130
PRESENTER:  MARK PORTER
PRODUCER:  ERIKA WRIGHT
Porter
Coming up in today's programme:  I visit the smelliest lab in Britain to discover how the bacteria in your bowel could be influencing your weight and a lot more besides.
And new research into peanut allergies that is turning conventional wisdom on its head.
Clip
It's very rare in a career as a doctor you see a study where it's actually obvious what the implications are.  And actually it's also very rare to be involved in a study that you can see completely changing what professionals recommend what families do.
Porter
And if you are a new parent or planning on becoming one soon then you really should listen to that interview coming up later.
But first a treatment for a common eye problem that is currently costing the NHS an extra £100 million pounds a year more than it needs too and that is just in England. Leaders from 120 clinical commissioning groups have written to the authorities asking for permission to use the drug Avastin instead of the more expensive alternative Lucentis to treat patients with age related macular degeneration (AMD) – the commonest cause of blindness in older people.  It is a complex tale but one that could have profound repercussions for NHS services across the UK. Dr James Cave is Editor of the Drug and Therapeutics Bulletin.
Cave
So the story starts about a decade ago when this new class of drugs were being developed and one of the ones that came along early on was Avastin and this was a drug that we discovered prevented blood vessels developing in cancers, which mean they didn't grow so fast.  And then coincidentally they found the patients they were treating with their cancers with Avastin seemed to improve their eyes.  So they began to do some research and found that use of this drug in eyes actually could prevent blindness.
Porter
So this was an accidental discovery, the drug was designed to be used in cancers and it had a useful secondary effect?
Cave
Precisely.  I mean interestingly enough the pharmaceutical companies were beginning to sort of make that connection and in fact as they began to use Avastin in patients with AMD, at the same time the same drug companies were beginning to design new drugs, like Lucentis, particularly to be used in AMD.  So we've got this sort of rather strange scenario where very quickly a drug used off-label, so used for a reason that it wasn't designed to be used for, was beginning to be used and then after that time, after it became the number one drug for that condition a licensed drug came along particularly to be used for this blinding condition AMD.
Porter
Now both of these drugs are owned by the same drug company Roche?
Cave
That's right, they did all the research and they have the intellectual rights and the patents for these drugs.
Porter
Off Licence use of medicines on the NHS is common but is Avastin as effective as Lucentis in AMD?  Professor Andrew Lotery is a Consultant Ophthalmologist at Southampton General Hospital's Eye Unit.
Lotery
Well that's what the clinical trials were set out to do, do a direct head to head comparison and there have been multiple trials, the largest two are one performed in the United Kingdom called the IVAN study, which I was involved with, and another study in the United States and they both found that the drugs were equally effective.  However, you could take a vial of Avastin, designed for systemic use, allocate into multiple smaller portions and it became very cheap then, you could reduce the cost to around £50 per injection whereas the price of Lucentis with the VAT added is around £1,000 an injection, so there was a massive difference in cost.
Porter
What's happened since then?
Lotery
We are guided by the National Institute of Clinical Excellence on what drugs we can use to treat Macular Degeneration and they have not considered Avastin.  And part of the reason for that is normally a company would put a drug forward for consideration, for evaluation, and the same parent company actually owns both drugs.
Porter
Has obviously got a vested commercial interest in you using Lucentis, it's 20 times the price, you're using the other product off-licence.
Lotery
There's also an issue that the General Medical Council recommends that doctors only use licensed drugs when they're available and because Avastin's not licensed for specific use within the eye theoretically an ophthalmologist who uses Avastin instead of Lucentis is breaking the General Medical Council guidance and the worst case scenario could be struck off.  So there are significant bureaucratic hurdles, even though the clinical research has shown that the drugs are equally effective.
Porter
Are you honestly telling me that if I was an ophthalmologist and was using this drug that I could be potentially struck off, even though everybody in the field knows that it's an appropriate use of the drug?
Lotery
The President of the Royal College of Ophthalmologists asked the General Medical Council that very question, the answer was that yes theoretically that could happen.  Therefore I think there would need to be a very strong steer from central government, from the General Medical Council, that this was appropriate.
Porter
Do you think doctors are worried by that?
Lotery
I know doctors who have not prescribed Avastin for that very reason.  Interestingly in other countries where these regulations do not apply, for example in the United States, Avastin is the market leader because of that cost difference.
Porter
Professor Andrew Lotery, who has estimated that a wholesale switch to Avastin in America could save nearly $30 billion over 10 years. Here in the UK the savings are much smaller but still not to be sniffed at.  The IVAN study estimated using Avastin to treat AMD in England alone would save the NHS over £100 million a year.
Little wonder then that NHS Clinical Commissioners representing 120 CCGs – the groups tasked with funding care across the regions in England – are keen to see such a switch. And it has written to NHS England, the General Medical Council and Health Secretary Jeremy Hunt asking for support for such a move. Co-chair Dr Amanda Doyle was one of the signatories. So what response has she had?
Doyle
So yes we've had a response from the GMC and the GMC says that its guidance make it quite clear that doctors can prescribe an unlicensed medicine if it meets the needs of a specific individual patient.  But what they can't do is prescribe an unlicensed drug where a licensed drug is available, which also meets the needs solely because the unlicensed drug is cheaper.
Porter
But what you need is the GMC to back down a bit and say look we understand there's a problem here and we won't haul doctors in front of us who prescribe this drug in that way.  Because at the moment doctors are scared that that's going to happen aren't they.
Doyle
That's right and you transfer the risk to the individual doctor if you ask doctors to act in this way.  The GMC says that its guidance has been framed in this way to comply with European law, so the GMC are saying they're quite supportive saying they're conscious that individual doctors or NHS organisations could find themselves in an invidious position and what they are saying is that they are in contact with various organisations, so NICE, the MHRA, ourselves, NHS England, to look at how we can work to identify a solution.
Porter
And have you heard from any of the other people that you've written to in suggesting that we might be able to get to that pragmatic solution?
Doyle
So the GMC are the only people we've had a formal written reply from, although we've had initial conversations with the others that were written to.
Porter
You're pushing on an open door one would hope.
Doyle
So we're pushing on an open door within the constraints of the rules that exist.
Porter
It doesn't sound like you're much further down the line.
Doyle
No we're not.
Cave
You know I just wonder whether it's worthwhile just imagining what life would be like if you walked into Tesco or any other supermarket that may be on the high street and there were two sets of tomatoes for sale and one cost 30 times more than the other, and you were going to make yourself a spaghetti bolognaise that night and you walked up to an assistant and said I would like to make spaghetti bolognaise please, which tomatoes should I pick.  And the man would say oh you've got to have the ones that are 30 times more expensive.  And I would say oh are they somehow better, do they make a better spaghetti bolognaise?  Oh no sir, no, in fact we've done tests and the spaghetti bolognaise you make with either of these sets of tomatoes would be exactly the same.  Now I think we would all be frankly – think that was absurd and yet this is unfortunately what's happening in the drug world at the moment, we've got this very odd situation where the licensing rules are beginning to warp the whole process and I think that's something which we need to really – and I just hope that governments and the GMC can really bang some heads together and make this work properly for patients.
Porter
Dr James Cave. And we asked Roche, who own both Avastin and Lucentis, if it was planning to apply for a licence for the use of Avastin in AMD and it sent us this statement:
Statement
Roche would need to initiate a full clinical development programme for Avastin involving large numbers of patients and implement changes to the formulation which would take years to complete.
It was developed and approved only for the treatment of patients with cancer. Roche does not encourage the off-label use of Avastin.
But Roche isn't the only company concerned about how doctors are using its drugs.  Pfizer is worried about how we prescribe one of its products - pregabalin. Albeit for different reasons.  Inside Health's Dr Margaret McCartney.
McCartney
The bottom line is that within the NHS we like to prescribe generically because it's cheaper, which means we have more money to go around for things that matter.  The problem we have is that Pfizer, the drug company, have a patent on a drug called Lyrica whose generic name is pregabalin and it has three main uses:  neuropathic pain like sciatica, epilepsy and generalised anxiety disorder.  Now they still have a patent and they will still have a patent until July 2017 for its use in neuropathic pain but they have now lost the patent for epilepsy and generalised anxiety disorder and there now are generic companies who are producing generic pregabalin where they want us to use it instead because obviously it's going to be cheaper for the NHS.
Porter
So this is complicated enough for doctors and pharmacists if they're listening but what basically is what you're saying is that the most common use for this drug, we use it for treating pain, remains under patent, we're only allowed to use the branded version not the non-branded generic version.
McCartney
And herein lies the problem.  NHS England have recently sent a letter round to all GP practices saying that GPs must ensure where reasonably if possible that we must be using the brand name Lyrica in neuropathic pain.  But there's a real issue here because it is exactly the same drug, it's just more expensive, about a third more expensive than the generic version.  Now Pfizer, in their defence, Pfizer will say that this was their development that they made, that the invested in this drug, they need to get the money back in order to develop more drugs, that would be their argument.  However, I think for GPs and pharmacists there's going to be the very real problem that people present a prescription in the pharmacy and the pharmacist will have to ensure – I've been told to ensure where reasonably possible – that that drug, if it's prescribed generically, is not for neuropathic pain.
Porter
Margaret McCartney talking to me from our Glasgow studio.
Now peanuts, or more precisely peanut allergy, which has been in the headlines recently following the publication of new research that could transform the way we feed babies and young children.
Peanut allergy is a growing problem in the Western world, the prevalence has doubled in the last decade with as many as one in 35 children now affected in some countries. In an attempt to address the issue pregnant and breastfeeding women were advised to avoid peanuts, and parents of infants prone to allergy (such as those with bad eczema) were told not to give them foods containing them. But the guidance was dropped in 2008 after studies failed to show any benefit and parents have been left in something of a limbo since then, uncertain what to do with many of them continuing to avoid peanuts.
But now new research suggests that parents following the old guidance may have unwittingly made the problem worse, because far from protecting young children, excluding peanuts from the diet actually makes allergy more likely. One of the team behind the new study was Graham Roberts, Professor of Paediatric Allergy and Respiratory Medicine at Southampton Children's Hospital.
Roberts
What we believed for many years is actually if we're going to try and stop kids from getting peanut allergy they shouldn't be eating peanuts.  And that was the conventional wisdom.  But actually it just wasn't working.  The rates of peanut allergy in the country have been going up and up.  So we looked around the world and actually realising that other countries where children actually started eating peanuts in the first year of life there's very little peanut allergy.  So we had to ask the unthinkable question – actually have we got it wrong.  And we looked round for evidence and decided actually perhaps we had.
Porter
So how do you go about testing a theory that you've got it wrong?
Roberts
You've got to make sure actually the intervention is safe because safety is paramount with small children.  We were asking parents to allow their infants of four months to 11 months to start eating peanut in the first year of life, which is not what you'd normally do in this country.  We obviously managed to do that, we recruited 640 children into the study, half of them started peanut in the first year of life, half avoided peanuts for first five years as we normally do.
Porter
And were these otherwise healthy children with no particular history of allergy or any other problems?
Roberts
No this was a very particular group.  So what we chose is a group that we thought were more likely than average to get peanut allergy, so they had bad eczema or they had egg allergy.  And we introduced peanuts into their diet in a hospital setting to make sure it was safe.  We did have a few reactions but actually they were very minor and very well tolerated.
Porter
And the results showed what?
Roberts
So the results were very dramatic, very clear.  Essentially if a child managed to start eating peanuts in the first year of life they didn't develop peanut allergy.
Porter
But it questions why we had the advice in the first place that people should avoid giving nuts, what was that based on?
Roberts
The advice was good because actually if you avoid any exposure to an allergen you're not going to develop an allergy to it.  But that's flawed because it's impossible to avoid all peanut exposure, peanut contamination is in a lot of foods.  So parents might think they're avoiding giving their child peanuts but actually the child's eating small amounts in various foods, so avoidance is impossible.
Porter
So if we can summarise the current thinking is that it would be best to avoid something altogether if that were possible but it's not or eat it normally – it's the in between bit that might be causing the trouble, which is where we were before.
Roberts
Exactly, so we can't do the avoidance bit so the obvious thing to do is to introduce it into the diet when you wean a baby on to other foods.
Porter
Do we know what the protective mechanism might be, I mean if you have to explain this is a scientific way what's actually going on?
Roberts
I think the way to look at it is what does a baby have to do?  A baby starts to eat new foods and it needs to learn what is safe, what isn't harmful.  And what we think is it's really important how the baby first gets exposed to a food.  So small amounts tends to lead to development of allergy, larger amounts the baby sees as being normal so leads to tolerance to that food.
Porter
So it's the trace of peanut in something that could be regarded perhaps – we've put this very crudely – as a contaminant by the immune system and therefore it causes a problem.
Roberts
So the immune system perceives it as a potential pathogen, a potential bug that it needs to mount a response to.
Porter
So what are the implications of your research, I mean what does it do to the current advice?
Roberts
Well I'm recommending to my families is if they've got a child who is not at risk of developing food allergies just to introduce peanuts into their diet in the first year, but not as peanuts because there's a choking risk, as something like peanut butter or bamba, a food that actually an infant can consume.  A challenge is what to do with babies who are more at risk of developing peanut allergy, so these are babies who may have bad eczema or may already have an allergy to another food.  What I'd recommend to those families is they talk to their GP or they talk to their paediatrician or their allergist.  What I do is I skin prick test them to peanut in my clinic and then what I will be doing is actually introducing them to peanut in the first year of life.
Porter
Does this have implications for any other allergen that's causing a problem in children?
Roberts
It has huge implications because actually we've been giving the same advice to – for other allergens.  I think it's important though to wait for the evidence.  There's another big study ongoing in London and we should have the results of that by this time next year and that will tell us all about what we should be doing with egg, milk, soy and the other key foods, so we may well have to change our advice for those as well.
Porter
Professor Graham Roberts.  And there is link to his research, which has just been published in the New England Journal of Medicine on our website.
Now did you see the story in the news recently about the woman who gained weight after receiving a faecal transplant? If not this headline sums it up nicely:
News clip
Woman who had poo transplant to treat superbug infection becomes obese after being given faeces from her overweight daughter.
We have covered faecal transplants on the programme before, but the basic principle is to re-seed someone's bowel with friendly bacteria from a healthy donor. But how could transferring bacteria in this way affect the recipients' weight?
I visited a very smelly laboratory to find out.
Watson
Mark, we're just going to go in the lab now.  So this is the gut microbiology research lab.  We've got a faecal processing station….
Porter
But could the recipient of the faecal transplant really have caught her daughter's weight problem?  Professor Glenn Gibson is Head of Food Microbial Sciences at the University of Reading.
Gibson
Do you know what I wasn't that surprised because we know for a fact I would say that the obese and lean person do have different types of gut bacteria and what that does is make a difference to calorie extraction rates, overall breakdown of food, feelings of hunger, appetite, satiety, fullness.  The bugs can affect the hormones, influencing all of these aspects as well as some of the products that they make.  Even going as far as actually getting into the brain and affecting feelings of hunger from therein.
Porter
There's a lot there of potential interactions.
Gibson
Yes.
Porter
Let's unpick some of those.  First of all, the difference between the bacteria that live in the guts of somebody who's overweight and somebody who's a normal weight – is that cause or effect?
Gibson
Do you know what that's the really key question – is it cause or effect.  And you can actually say the same thing about any gut condition – irritable bowel syndrome, colitis.  Wherever we see a difference in the gut bacterial makeup we don't know whether that's because of the condition or contributing to it.  But in a way Mark I don't think it matters that much because if those differences do occur we should be in a position where we can actually change them and I think that's what we're trying to strive to do.
Porter
Okay.  So you talked about differences in number of calories that somebody uses, how would the bugs affect that?
Gibson
Well the bacteria can actually leave the food alone and then it will have a calorific impact or it can breakdown the food into what are called fermentation end products and they're basically excreted in faeces.  And it looks like the lean people have a better capacity to do the latter than people who are not so lean.  And what we really ought to be thinking about is really how we can superimpose some of those changes around and the lady you referred to, I think, doing something the opposite direction, whereby…
Porter
She put weight on.
Gibson
She put weight on.  What we would like to do was understand what the bacteria do in reverse and see whether that could be a way to move forward.
Porter
The Holy Grail here has got to be if you can transfer the gut flora from a lean human into an obese human and get the opposite effect that this woman had.
Gibson
Absolutely. 
Porter
And have we tried that?
Gibson
Well we've done some work here on people at risk of metabolic syndrome, who are obese and we've fed them interventions which have changed their gut bacteriology and we've seen some very positive effects upon markers of inflammation and other conditions associated with obesity.  We didn't see an effect on weight management but we feel we probably didn't do the trials for long enough.  So going forward we probably need to do more lengthy trials but we are very encouraged that we saw some influence on markers of the condition.
Porter
So these are a group of people prone to high blood pressure and diabetes, this sort of condition – they tend to be overweight and you found some improvements simply by changing their gut… and how did you change that then?
Gibson
We used a prebiotic, which is something which targets groups of beneficial bacteria.  And what we saw as a result of that intervention, it was placebo controlled, was influences upon blood lipids…
Porter
Cholesterol for instance.
Gibson
Yeah.
Porter
How similar are people's bacteria?  I mean you and I sitting next to each other are we likely to have very similar makeups in our bowel?
Gibson
It depends how hard we look Mark, I mean we all have families of bacteria and underneath that there are groups within the family underneath that there are species within the groups and then strains within the species.  You and I will have the same groups or families of bacteria, so in that context our gut bacteriology is very similar but we will have different species and strains and it just depends how far you drill down that hierarchy.  We've got a lab upstairs with models of the human gut, they're basically pots of glass, filters, tubes, if you got we can have both arguments – we are the same, or we are different – it just depends how hard you look.
Watson
… brings us to our fake guts.
Porter
Ooh yes.
Watson
Yeah, please excuse the smell.
Porter
It looks like something out of Frankenstein's – lots of pipes and lots of muddy brown water.
Watson
Yes, so what the muddy brown water is is probably what you were fearing it might be, there are these three jars that are linked together essentially and they've got a small amount of faeces inside them and the faeces is to allow the bacteria that live in the faeces to grow up in the media that we've got in there, so the liquid is providing nutrients for the bacteria, so the bacteria are able to grow up there.
Porter
So this is as close as we can get to a laboratory model of what's going on inside you and I, although it smells worse I hope.
Watson
Yes so it's a model of the colon and it's mimicking the colon in terms of bacteria that are there.
Porter
So essentially what you're doing here is you're feeding nutrients into the top of the colon effectively, so halfway along the bowel let's say and the waste comes out the bottom here and you monitor what's going on.
Watson
So we can monitor what's happening with the bacteria and then we can put different foods in there or different bacteria in there to see how the community changes.
Porter
But that shows what happens when you put those different foods in in your lab guts, how do you know that that bears any resemblance to what's going on inside a real gut?
Watson
So the system was actually validated to see how closely it resembled the human situation and we've also done some other more recent studies looking at a human study alongside a gut model system and we're seeing nice comparisons in what's going on.
Roberts
If something works in a model like that you need to do it in humans, if it doesn't work you wouldn't do it in humans.  So I always feel model systems really rule things out rather than in.  It's very easy to envisage bacteria in the gut having an effect at a local level and then impacting upon on gastroenteritis, irritable bowel syndrome and so on.  But it looks like actually there's a big systemic effect, that means outside the gut itself, and yes basically the products are absorbed by the host, they're transported in the blood stream to organs like the liver and then they can spread out all over the body, even going so far as into muscle tissue, we're beginning to look at cognitive issues, as well as conditions like obesity, things that really start in the gut but have their impact elsewhere.  And I think that's a fascinating new angle for the area.
Porter
So we already have compelling evidence that these bacteria are not only influencing conditions within the gut, which we might expect, but also – I mean the brain, talking about cognitive, they're having an impact on the brain and the general metabolism of the body.
Roberts
Do you know as far back as the 1600s there were surgeons who suggested that the gut was the source of migraine and schizophrenia and people thought how can that possibly be but actually all these hundreds of years later I think we actually might be beginning to feel that those statements were true.
Porter
But going back to your research, you gave the prebiotic, it encouraged the growth of the bacteria groups that you wanted to encourage and it had an end effect that was beneficial to the host, lowering of cholesterol for instance, what happens to these people when you stop giving them the prebiotic, can you encourage a permanent change in their gut or do they just revert back to type?
Roberts
Unfortunately not Mark, it takes about a day or two for the prebiotic to kick in and begin to have its function and it's maintained as long as the intervention is taken, once it is stopped it takes about a week to go back to where we were before.
Porter
And the prebiotics that we're using are what sort of thing?
Roberts
The ones that we use are called GOS – g o s – or FOS – f o s.  Some of them are naturally in the diet, some of them are synthesised.
Porter
And if you were to do it naturally through foods what sort of foods are rich in prebiotics?
Roberts
FOS, which is a very good prebiotic, is naturally present in quite a lot of fruits and veg, the main ones being banana, garlic, asparagus, artichoke, onion, leek.
Porter
This is where the fruit and veg diet comes in, so basically you're providing prebiotics, you're feeding the bugs in your bowel.
Roberts
That's right but it's actually quite difficult to get enough to have major effects and that's why folk are more shifting towards supplements or even taking the prebiotics from these foods and putting them into other foods like baked products, breads, drinks, even confectionary actually now. 
Porter
And if you were to use – and if you were to say eat bananas, I mean we're talking a lot of bananas are we, is that the problem?
Roberts
Bananas is probably more safe than eating lots of onion, garlic or whatever but yeah you do have to eat a heck of a lot.
Porter
When you talk to somebody in the street about friendly bacteria, the first thing that comes to mind is a drink or a yoghurt or something that you take to make you feel better.  These have been around for a long time.  Is there any evidence that they're having a significant impact on our health?
Roberts
There is, there's a lot of evidence, there's I think at the last count there was something like 15,700 research articles.  The problem we have Mark is that the difficulty is choosing which to use and understanding what their mechanisms are. 
Porter
That's the problem, people buying probiotics, I mean you might have a choice of 20 different products, I mean it's not a one size fits all is it?
Roberts
No by no means and out of those 20 products maybe say five to 10 of them are very good whereas the rest may not have even been tested at all, there's nothing to stop anybody making a probiotic and selling it.
Porter
And herein lies the main problem with the evidence base for pre and probiotics – some work, in some people, for some conditions, some of the time. They are not panaceas. Thanks to Professor Glenn Gibson and my guide in the lab, Gemma Watson.
Just time to tell you about next week's programme, the last in the current series, when you'll be setting the agenda through feedback. There is still time to comment on any of the subjects we have covered this year, so e-mail us your thoughts - good or bad - to insidehealth@bbc.co.uk.
ENDS
Broadcasts