Main content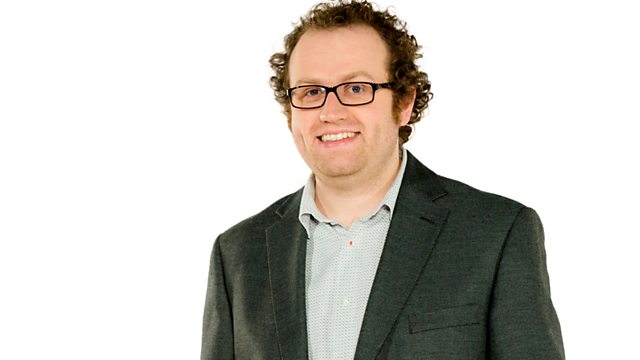 Gareth Gwynn's Little Book of Welsh Rock
Satirist Gareth Gwynn has an identity crisis as he investigates the vibrant, often politically charged world of contemporary Welsh-language rock.
All the things you thought you knew about "Welsh music" are wrong.
Forget Tom Jones, Bread of Heaven, male voice choirs, Shirley Bassey: in 2015, the most vibrant and confident place that "Welshness" is articulated in music...is in Welsh-language rock.
There is a whole world of musical activity happening that almost no-one across Offa's Dyke has any idea about. This isn't some niche pursuit - the Welsh-language music scene is young, contemporary and thriving, and has fired off in hugely inventive and original paths that the English language rock scene hasn't; few realise that the internationally-renowned bands Catatonia and Super Furry Animals released songs in their first language of Welsh as well as English. For English music lovers in the know (like the late Radio 1 DJ John Peel) - "roc cymraeg" is fascinating in being completely British yet completely 'other' - in a way few parts of British culture can match. Most crucially, for teenage Welsh-language speakers, it's the medium through which express their cultural and political nationalism - their 'otherness' - most freely.
But Welsh-language rock is a political hot potato, mired in the same cultural and linguistic controversies that dog the idea of "Welshness" across the nation's culture. As the Scottish debated their independence referendum last year, no-one argued that not speaking Gaelic made anyone 'less Scottish'. But in Wales - where around a tenth of the population speak Welsh as a first language - there remains amongst some the idea that you're not truly Welsh unless you speak the national tongue. With the roots of contemporary Welsh rock lying in the protest movements of the 1960s, there remains a highly political - some say Anglophobic - strain to the music scene. If rock music in Welsh is a medium for the Welsh national psyche to truly express itself - who is it leaving out?
Satirist Gareth Gwynn has an identity crisis. He's a proper, paid-up music geek and a proud Welshman. But his iPod's full of English bands...and he doesn't speak Welsh. Can Gareth embrace his inner 'cymro' and immerse himself in a world through the looking-glass? Does he even need to? Gareth embarks on a twisted, often faintly surreal journey through the heart of Welsh-language rock.
Last on
Music Played
Super Furry Animals

Ymaelodi A'r Ymylon

Dafydd Iwan

Carlo

Y DAFYDD IWAN CYNNAR.
SAIN.
SCD-2180.

Edward H. Dafis

Cân y Stiwdants

Tafodau Tan.
SAIN.
H1007.

Clustiau Cŵn

Byw Yn Y Radio

Clustiau Cwn ?- Byw Yn Y Radio (single).
Sain.
79S.

Anhrefn

Rhedeg i Paris

Rhedeg i Paris (single).
Crai.
C008s.

Datblygu

Nofel O'r Hofel

Wyau/Pyst/Libertino.
Ankst.
ankst-111.

Datblygu

Cân i Gymru

Wyau/Pyst/Libertino.
Ankst.
ankst-111.

Llwybr Llaethog

Soccer MC

Super Furry Animals

Arnofio / Glo In The Dark

Out Spaced.
xl.
B00000IIMY.

Catatonia

International Velvet

INTERNATIONAL VELVET - CATATONIA.
BLANCO Y NEGRO.
3984-20834-2.

Gorky's Zygotic Mynci

Patio Song

Barafundle.
Fontanna.
534-7692.

FFUG

Cariad Dosbarth Canol Cymru

Cofiwch Tryweryn.
Sadwrn.
cd058j.
Broadcast