Main content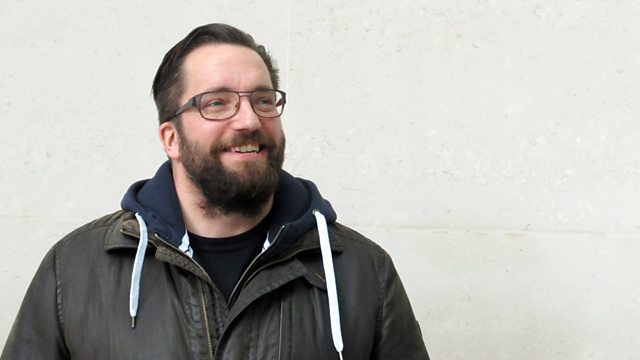 Matt Taylor on the Rosetta space mission
Matt Taylor tells Jim Al-Khalili why the Rosetta space mission is the 'sexiest thing alive' and why he had an image of the robot landing on comet 67P tattooed on his thigh.
Matt Taylor talks to Jim Al-Khalili about being in charge of the Rosetta space mission to the distant comet, 67P. It is, he says, 'the sexiest thing alive', after his wife. He describes his joy when, after travelling for ten years and covering four billion miles, the robot, Philae landed on the speeding comet 67P; and turned the image tattooed on his thigh from wishful thinking into a triumph for science. Matt's father, a builder, encouraged him to do well at school. He wanted him to get a job in science and Matt didn't disappoint, joining the European Space Agency in June 2005. His charm and exuberance have brought competing teams together as they fight for their science to have priority on Rosetta. His enthusiasm has helped to spark and fuel a global interest in the mission and he deeply regrets his choice of shirt on one occasion.
Producer: Anna Buckley.