Main content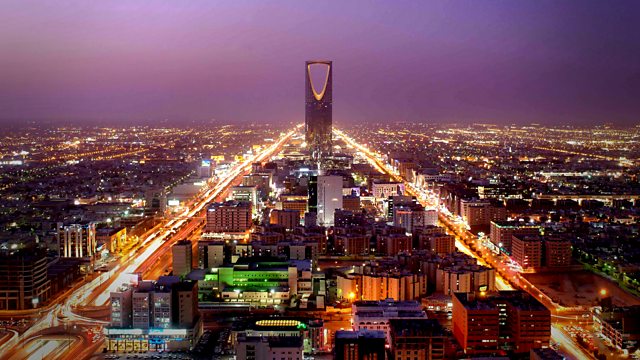 Egyptian writer Tarek Osman considers how the impact of the Arab uprisings of 2011 was felt in Saudi Arabia.
Saudi Arabia has been in the public eye recently, not least because of the death of King Abdullah. In the final part of his new series, Egyptian writer Tarek Osman examines the last few years of this desert Kingdom and asks why it is still so relevant and yet so misunderstood.
His journey has taken him from the origins of the modern Kingdom through the oil boom and threats to the stability of Saudi Arabia during Iraq's invasion of Kuwait to the fallout from 9/11 - where 15 of the 19 hijackers were Saudi nationals - when Al Qaeda conducted a terrorist campaign inside the Kingdom.
This week Osman considers how the impact of the Arab Uprisings of 2011 was felt in Saudi Arabia. A growing youth population with high unemployment and well adapted to social media did not take to the streets as in other Arab countries. As regimes fell in the region, the late King Abdullah injected billions of dollars into welfare programmes and introduced certain reforms as a pre-emptive measure to ward off potential unrest.
But as we'll see, Saudi society - including the youth - consists of large sections who want gradual change and large sections who strongly resist it. The Kingdom moves forward internally at its own pace, whilst the region has gone up in flames with wars raging in Iraq and Syria. And, eyeing up its ideological rival Iran, Saudi Arabia has become more assertive then ever in its foreign policy the region.
As King Salman takes power the royal family comes towards the end of the line of sons of the founder of the Kingdom, Abdel Aziz Ibn Saud. Tarek considers the future of this traditional society and global banker of oil as a new generation of leaders and citizens waits in the wings.
Producer Neil McCarthy.
Last on
More episodes
Next
You are at the last episode
Broadcast