Main content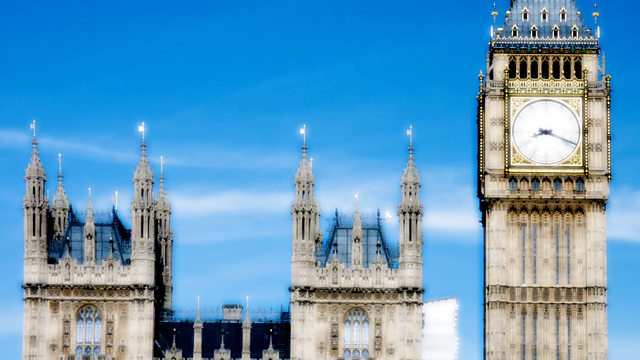 Peter Hennessy starts a series on how a government would be formed after the election if no party has an overall majority. His first guest is former cabinet secretary Gus O'Donnell.
With the prospect of a closely fought general election on 7th May, Peter Hennessy, the historian, invites senior figures with experience of, or expertise in, the constitution, parliament and government, to discuss how a government would be formed if no single party wins an overall majority in the House of Commons.
The possibility of a hung parliament raises urgent questions about how the country would be governed during a period of political uncertainty.
Peter Hennessy's first guest is Lord O'Donnell - Gus O'Donnell - the former Cabinet Secretary.
This series examines the ground-rules - conventions, laws, precedents and principles - for deciding whether a prime minister and government can remain in office, or a new prime minister should be appointed and a new government formed. When no party won an overall majority in 2010, it took five days of talks before a coalition was formed between the Conservatives and Liberal Democrats. Their agreement enabled the Queen to appoint David Cameron as prime minister, because he could command the confidence of the House of Commons.
In the hung parliament of 1974, the leader of the largest party in the Commons, Harold Wilson, formed a 'minority government'. In effect, the prime minister of a minority government commands the confidence of the House by calling the other parties' bluff, defying them to defeat the government in a confidence vote, thereby triggering an election. However, it has become more difficult for a prime minister to engineer an early election since 2011, when Parliament passed the Fixed-term Parliaments Act. Peter Hennessy and his guests examine how a government would be formed in the event of a hung parliament and weigh the risks of a constitutional and political crisis.
Producer: Rob Shepherd.
More episodes
Previous
You are at the first episode