Main content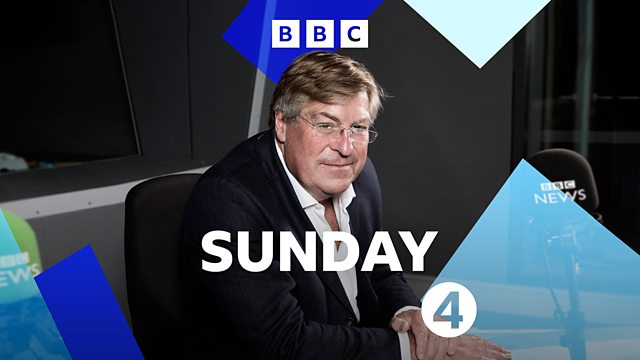 Chaplains, Burning Temple, Jean Vanier
Bob Walker reports on the role of chaplains, Mark Patterson visits a 'burning temple' in Derry/Londonderry, and William Crawley speaks to Templeton Prize winner Jean Vanier.
The Government has announced plans to make it a legal obligation for social workers, teachers and councillors to report child abuse. The Churches' Child Protection Advisory Service has called for the proposed law to apply to churches. William Crawley discusses with Simon Bass, chief executive officer of CCPAS.
The war against Islamic State is pitting Kurds against each other in Turkey's predominantly Kurdish southeast. Dorian Jones reports from the city of Diyarbakir.
A survey by Christian Research has revealed nearly half of women in full-time ministry struggle to juggle work and family life. There is a debate about the findings with it's author Gerry Stacey and rev. Joanna Jepson.
The artist David Best has built a 'burning temple' in Derry/Londonderry to remember those lost in the Troubles. It opens to the public this weekend. Mark Patterson visits the temple and speaks to the artist about its spiritual importance.
Is chaplaincy the future of religion in the UK? So asks the first in-depth report by the religious think tank Theos on chaplaincy across all faiths and none in Britain. Bob Walker assesses their role and impact.
William talks to Jean Vanier, the Catholic theologian and founder of L'Arche, who has been announced as this year's Templeton Prize winner.
Why are Islamic State destroying ancient statues? We discuss what fuels iconoclasm, and how it is used to religious, psychological and political effect with Dr Richard Clay from Birmingham University and James Noyes, author of Politics of Iconoclasm.
Producers:
Zaffar Iqbal
Peter Everett
Editor:
Amanda Hancox
Contributors:
Simon Bass
David Best
Gerry Stacey
Rev Joanna Jepson
Jean Vanier
Dr Richard Clay
James Noyes.
Last on
Broadcast

All the colours of the rainbow