Main content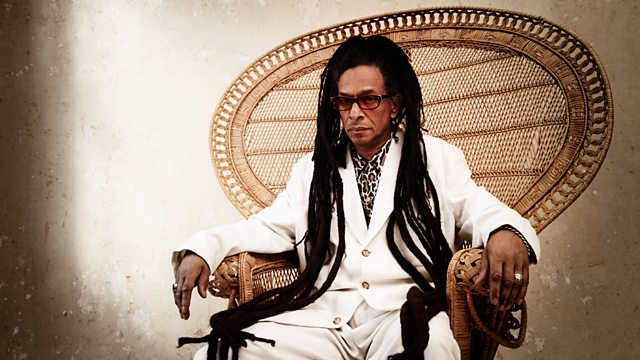 Crucial Vinyl: Holger Czukay - Movies
Don's choices cross time, space and genre, plus he selects Holger Czukay's 1979 release Movies as his Crucial Vinyl.
Each week Don selects a piece of Crucial Vinyl (he calls it his C.V.) from his collection, that has moved him and shaped his musical taste. He picks three tracks from it, and explains why it means so much to him. This week, it's Holger Czukay's 1979 release Movies.
Don says, "Holger Czukay was a founder member and the bass player of Can. In his solo work he was a pioneer of ambient and world music, and experimented with sampling way before it became hip in the eighties.
Sampling sounds using magnetic tape formed the basis of many of his ideas for his second solo album, Movies. Another element that made this record capture my imagination was his use of shortwave radio sounds. He called it 'radio painting' and used shortwave radios as an instrument at gigs. Not only did Holger's sonic experiments influence albums such as Byrne and Eno's My Life in the Bush of Ghosts, released in 1981, but it certainly pre-empted my foray into the world of sampling with my former band Big Audio Dynamite. Mr. Czukay The Don salutes you."
As ever, Don's other selections cross time, space and genre.