Main content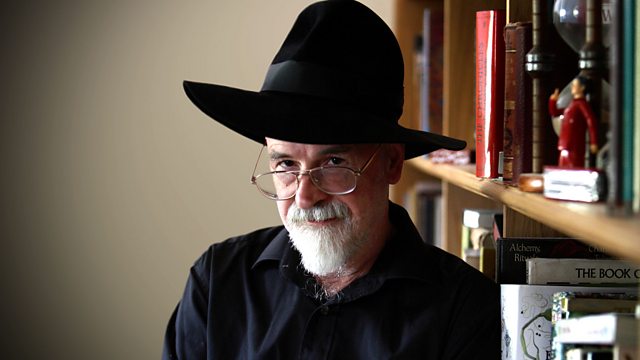 Sir Terry Pratchett, Florence Arthaud, Patrick Whitefield, Lord Molyneaux, Sam Simon
Matthew Bannister remembers author Sir Terry Pratchett, sailor Florence Arthaud, ecologist Patrick Whitefield, Unionist leader Lord Molyneaux and Simpsons co-creator Sam Simon.
Matthew Bannister on
The author Sir Terry Pratchett who created the much loved "Discworld" and in later life contracted Alzheimer's disease which he described as 'An Embuggerance'.
Florence Arthaud, who was described as the first great female ocean racing sailor of the modern era.
The ecologist Patrick Whitefield, who promoted the idea of permaculture, helped to found the Green Party and, for a time, lived in a tipi.
The Ulster Unionist leader Lord Molyneaux who held his party together at the time of the Anglo Irish agreement.
And Sam Simon, the comedy writer who co-created the Simpsons.
Last on

Terry Pratchett
Matthew spoke live to the Director of the Hay Festival, Peter Florence.
Born 28 April 1948; died 12 March 2015 aged 66.
Florence Arthaud
Last Word spoke to James Boyd, Editor of TheDailySail.com and to Halvard Mabire who competed against Florence Arthaud in the Route du Rhum sailing race.
Born 28 October 1957; died 9 March 2015 age 57.
Patrick Whitefield
Matthew spoke to his wife Cathy Whitefield and to friend and colleague Sarah Pugh.
Born 11 February 1949; died 27 February 2015 aged 65.
Baron Molyneaux of Killead
Last Word spoke to former BBC NI correspondent Denis Murray and to Mike Nesbitt who is the leader of the Ulster Union Party.
Born 27 August 1920; died 9 March 2015 aged 94.
Sam Simon
Born 6 June 1955; died 8 March 2015 aged 59.
Credits
| Role | Contributor |
| --- | --- |
| Presenter | Matthew Bannister |
| Producer | Fiona Couper |
| Interviewed Guest | Peter Florence |
| Interviewed Guest | James Boyd |
| Interviewed Guest | Halvard Mabire |
| Interviewed Guest | Cathy Whitefield |
| Interviewed Guest | Sarah Pugh |
| Interviewed Guest | Denis Murray |
| Interviewed Guest | Mike Nesbitt |
Broadcasts