Main content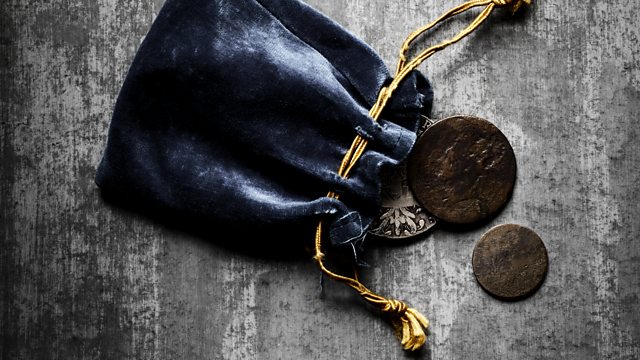 Anthropologist David Graeber examines recent events and the crash of 2008 in the context of the history of debt. From March 2015.
To conclude his series, anthropologist David Graeber examines recent events in the context of the long history of debt.
According to David, we are currently living in the early years of a new era in which physical money - cash passing from hand to hand - will be replaced by virtual money. There have been many eras of virtual money over the past 5000 years and David argues that we cannot yet know what this latest phase will mean as we are just a few decades years into a historical epoch likely to last 500 years.
To put the matter in perspective, capitalism's existence as an economic system has been entirely within one oscillation back and forth between physical and virtual money. There is every reason to believe that, if we are indeed heading towards a long period of virtual money, the predominant economic system in this period might also be something different.
David Graeber argues that, when the creditor has all the power, the repayment of debt becomes a sacrosanct principle and writing it off becomes inconceivable. The events of the 2008 financial crash provide us with a perfect example. When the banks were poised to go under, they were bailed out even if it meant making billions of pounds worth of debt disappear through a taxpayer funded injection of cash. By contrast, no matter what the circumstances, the requirement for small-scale debtors to pay back at agreed rates of interest was considered a matter of simple morality.
The financial crash might be over, but the international debt crisis continues. David concludes by arguing that we need to reinstate the ancient and medieval customs of institutionalised debt forgiveness in order to get out of our current malaise.
Producer: Max O'Brien
A Juniper production for BBC Radio 4.