Main content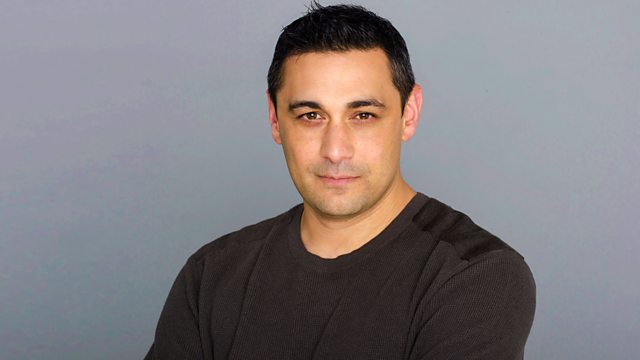 Large Hadron Collider Run Two, Flooding, Nasa's Biggest Rocket, Violin Evolution
Adam Rutherford examines the opportunities as the Large Hadron Collider gets its long-awaited reboot and hears of new research hoping to unravel the acoustic power of the violin.
Today CERN announced that on 23rd March the largest single machine the world has ever seen gets plugged in, switched on, and rebooted after a 2 year rest. The Large Hadron Collider was crashing particles at energies just off the speed of light, and in doing so, simulating the universe in its neonatal form. It will be shortly achieving energies twice as great as before and as Adam Rutherford hears from particle physicists Tara Shears and Malcolm Fairbairn, vast new opportunities for discovery will open up
In The Archers, the current devastation caused by the rising of the River Am is a stark reminder of the impact of last year's floods and the unpredictable nature of river channels. But a new study argues that if we're to get a better grip on the hazard posed by a river - and even predict the likelihood it will flood - an overlooked factor needs to be embraced. Louise Slater from Queen Mary University of London discusses the missing piece in the puzzle
NASA's Space Launch System, or SLS, will be capable of taking astronauts beyond low Earth orbit for the first time since the end of the Apollo era in 1972.Its first - unmanned - launch is due in 2018 and yesterday the first ground test on two of the massive boosters was successfully completed . BBC Future Space Correspondent, Richard Hollingham, reports from NASA's assembly facility to get the measure of this interstellar behemoth.
The golden age of violin making was dominated by master violinmaking families from the 17th and 18th centuries but what accounts for their revered acoustic power? Adam speaks to violin virtuoso Tasmin Little and hears of a new study by acoustician Nicholas Makris from Massachusetts Institute of Technology, who's scanned, measured and documented the violin's changing dimensions to try and account for the unique fullness of sound during this era.
Producer Adrian Washbourne.
Podcast
Adam Rutherford goes inside science to explore the research that is transforming our world