Main content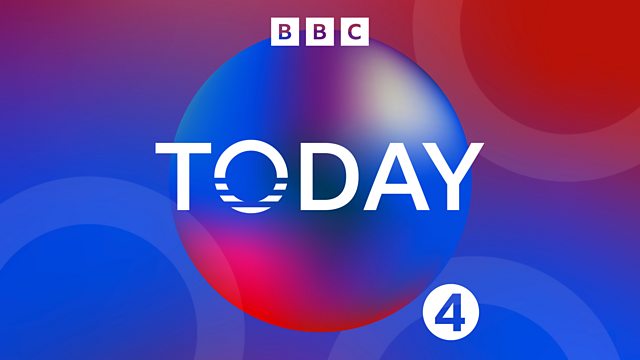 12/03/2015
Morning news and current affairs. Including Sports Desk, Yesterday in Parliament, Weather and Thought for the Day.
Last on
Clips

Today's running order
0650
The Large Hadron Collider, the world's most powerful atom smasher, will restart later this month after a two-year maintenance shutdown. The collider, which is based at CERN, the European particle physics centre outside Geneva, has been upgraded to almost double its power, ready to extend the scientific understanding of matter. Our science correspondent Tom Feilden reports from CERN.
0655
There will be an auction today of 26 keyboard instruments that belonged to Christopher Hogwood, the musician, writer and conductor who died last year. Lots of academics and experts from the historic keyboard music scene will be at the auction in Wiltshire. The instruments are original harpischords, clavichords, virginals and pianos. The instruments are being split because there is no museum big enough to house the entire collection. What will Hogwood's legacy be, and does the UK need better infrastructure to preserve musical heritage? Dr Jenny Nex is curator of Musical Instrument Museums at The University of Edinburgh and former curator at Royal College of Music and Sophie Yates is a harpsichordist and coach in period performance practice.
0710
A former head of fundraising for the Liberal Democrats says he'll no longer stand as a prospective parliamentary candidate for the party after the Daily Telegraph alleged that he'd accepted "a potentially illegal donation". The paper says it approached Ibrahim Taguri, using an undercover reporter who posed as an Indian businessman. It says that Mr Taguri advised the fake businessman on how he could give more than seven-and-a-half thousand pounds to the party but get around rules which say the money has to be publicly declared. Mr Taguri denies any wrongdoing. The Liberal Democrats say they haven't accepted an illegal donation and that they've referred the matter to the Electoral Commission. Lord Ashdown is chair of the Liberal Democrat election campaign.
0715
The amount the UK spends on defence has become a big political talking point in recent days. Later today MPs will call on the Government to promise to continue meeting a guideline for NATO countries to spend at least 2% of GDP on defence each year. Why is the 2% figure so important and instead of fixating on meeting that target should the debate be on making radical changes to defence, as smaller parties like the SNP and the Greens propose? Colonel Bob Stewart is a Conservative MP and former Colonel in the British Army and Darren Hall is a Green Party parliamentary candidate for Bristol West and a former RAF engineering officer.
0720
It's eight weeks until the election, a poll which has the potential to be the most uncertain and exciting in living memory. But the main political parties seem determined to fight it on rather narrow ground. In the words of The Economist there is a danger that this election will lack both 'heart' and 'bandwidth'. Radio 4 want to try and do something about that, with an experiment which we're calling The Listeners' Election. Political correspondent Chris Mason is the presenter of the Listener's Election.
0730
Who are the kingmakers in the next election? In a wave of near hysteria, it is the oft-forgotten parties of Scotland that could swing it. A rampant SNP, oddly flushed with success, despite the referendum result are driving the debate north of the border, with some more excited polls suggesting a near clear sweep of Westminster seats in May.  But even if they do clean up, their power will only come in form of a coalition or compromise agreement - something that the main, Westminster parties have dodged around. So we went to two of the key Liberal Democrat Highland seats - Ross, Skye and Lochaber, and Inverness, Nairn, Badenoch and Strathspey to see how coalitions, compromise and a cocksure SNP are playing out on the doorstep.
0740
Savage Beauty at the Victoria and Albert Museum will be the first and largest retrospective of the late fashion designer Alexander McQueen's work to be presented in Europe and opens this weekend. Our Arts Editor Will Gompertz is with Claire Wilcox, the exhibition's senior curator.
0750
Christians fear their religion is losing its place in the workplace and in society more generally according to a consultation out today. The Equality and Human Rights Commission conducted the largest ever public consultation on people's religious belief in the workplace and service delivery and they spoke to almost 2,500 people. They found that found widespread public confusion and misunderstanding about the laws protecting freedom of religion or belief and that employees felt they were under pressure to keep their religion hidden at work and feeling discriminated against when it came to wearing religious symbols or expressing their beliefs. Richard Page is a magistrate who had to go on an equality training course after he expressed his Christian beliefs in an adoption case and Mark Hammond is CEO Equality and Human Rights Commission.
0810
The parliamentary committee that oversees the work of Britain's spies is this morning publishing a report into surveillance and civil liberties. The Intelligence and Security Committee began its inquiry in 2013, in the wake of revelations from the American security contractor Edward Snowden about the nature of British and American intelligence gathering. This week the Foreign Secretary, Philip Hammond, said Britain needs to draw a line under the debate about mass surveillance by the intelligence agencies sooner rather than later to stop them getting distracted from their work. And he said a Conservative government would legislate early in the next parliament to give the security services extra powers and address legitimate public concerns about their oversight. We speak to two prominent people on both sides of the debate, Nigel Inkster, director of transnational threats and political risk at the think tank the International Institute for Strategic Studies (IISS) and former deputy head of MI6 and Jimmy Wales founder of Wikipedia, and board member of the Wikimedia Foundation, which yesterday launched legal action against the National Security Agency in the US for tracking activity through their use of upstream surveillance.
0820                                                            
On Wednesday, Kathleen Wyatt won a landmark Supreme Court bid to claim cash from her millionaire ex-husband, more than 20 years after they divorced. The husband Dale Vince called the ruling "mad", saying "it could signal open season for people who had brief relationships a quarter of a century ago". The ruling underlines the fact there is no time limit for ex-spouses to apply to a court for a financial settlement following a divorce. The couple lived a frugal New Age traveller lifestyle, but after they split, Vince went on to found the green energy company Ecotricity, and he is said to be worth more than £100m. Dale Vince is founder of the energy firm Ecotricity and the ex-husband at the centre of yesterday's divorce case at the Supreme Court.
0825
China's air quality is notorious at home and abroad, but the past few days have seen an internet storm around the subject as a documentary funded and produced by an independent journalist went viral with two hundred million viewers online. The government has blocked the film and state censors have ordered the media to close down the debate. The BBC's China Editor Carrie Gracie reports.
0830
The Syria crisis broke out four years ago this week with disturbances in the southern town of Deraa which later ignited trouble in almost all parts of the country. Since then, more than 220,000 people have been killed in a conflict which shows no sign of easing and which has driven more than 11 million Syrians from their homes. As the crisis moves into its fifth year, more than 20 major international aid organisations are accusing the UN of failing to rise to the biggest humanitarian challenge the world has faced in modern times. Our Middle East correspondent Jim Muir has this report and James Naughtie has been speaking to the International Rescue Committee's David Miliband.
0840
The Large Hadron Collider, the world's most powerful atom smasher, will restart later this month after a two-year maintenance shutdown (see 0650). Rolf Dieter Heuer  is Director General of CERN.
0850
An online petition calling for the BBC to "reinstate" Top Gear presenter Jeremy Clarkson has been signed by more than 500,000 people. Clarkson, 54, was suspended after a "fracas" with one of the show's producers, Oisin Tymon. How is this story being reported around the world?
0855
Scientists have proposed a new date for the "anthropocene" a time period that marks the "age of man". Scientists in London propose that this new geological epoch began in 1610 - after Europeans arrived in the Americas, causing a major shift in humanity's impact the planet. The findings are published in the journal Nature. Professor Mark Maslin is a geologist and paleo climatologist at University College London , co-author of a new paper in the journal Nature about the "Anthropocene" and  Yuval Harari is author of "Sapiens: A Brief History of Humankind".
All subject to change.
Broadcast