Main content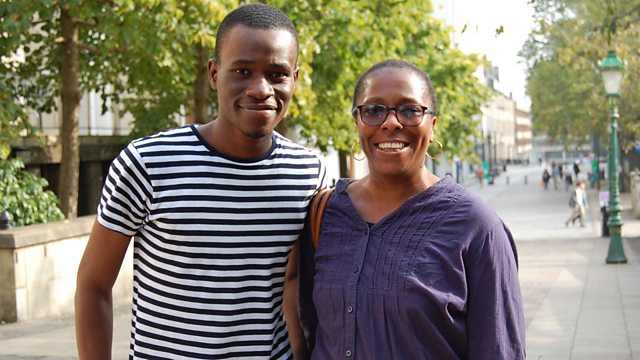 African Students Abroad
In 2014, over 10,000 African students began degree courses in Britain. Bola Masuro tracks four students at Cambridge and Edinburgh to get their perspective on Britain and Africa.
Over 35 000 African students studied at British universities last year - part of a growing number of foreign students coming to the UK. Bola Masuro charts the progress of four students from Africa. What do they want to take back with them from the British way of life? And what we could learn from Africa?
Mayowa is 19 and from Lagos, Nigeria. She's studying Politics and History at Edinburgh University. Student life is cheap compared with the more affluent circles she's used to at home. "If you have the means in Lagos you can spend a lot of money. Boys are buying to impress the girls so they buy the best champagne. But here people buy their own drinks and only spend about £2 on shots."
Bob is from Kenya and studying for a Masters in Architecture and Environmental Design at Cambridge. He was immediately struck by the order of the town. "People walking on the pavements rather than the road and crossing at particular crossing points. In Nairobi it's more chaotic."
Mauricia is studying Engineering for Sustainable Development at Cambridge supported by a Cambridge Trust Scholarship. She found the more informal relationship with lecturers helpful. "It's so free here compared to how we do things back in Uganda."
James is studying Sustainable Energy Systems at Edinburgh. "I'm not used to having power for 24 hours. At home when you want to go out and need to iron your shirt there's no electricity. So even if it's the middle of the night, as soon as the light comes back on, I get up and iron twelve shirts. Here I iron things at any time I want to."
Through their moving, insightful and humorous observations we explore what Britain is like through African eyes.
Producer: Kim Normanton
A Loftus production for BBC Radio 4.