Main content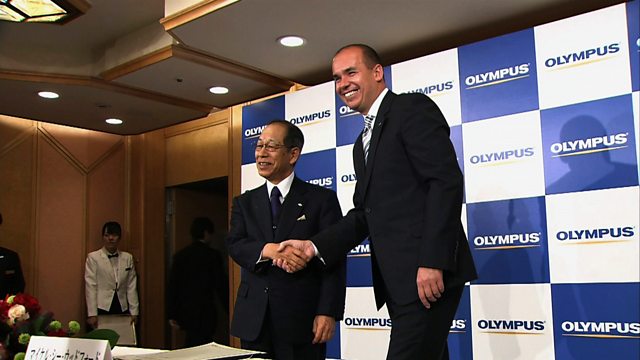 1.7 Billion Dollar Fraud: Full Exposure
Documentary about a mystifying corporate scandal, involving the dismissal of a Japanese company's British-born president and CEO for blowing the whistle on a huge historical fraud.
In October 2011, Olympus Corporation, a multibillion dollar Japanese optical company, dismissed its president and CEO, British-born Michael Woodford, over cultural differences in management style. Japanese media dutifully reported the dismissal with minimum coverage, another foreign CEO failing to adapt to the Japanese way. But international media reported a brewing scandal where Japanese board members of the company unanimously voted to dismiss Woodford for blowing the whistle on a 1.7 billion dollar fraud that the 93-year-old Japanese company had kept secret for more than two decades.
Film-maker Hyoe Yamamoto unravels the events that led to one of the most mystifying corporate scandals in the world.
Hyoe Yamamoto, director of 1.7 Billion Dollar Fraud: Full Exposure, answers the Storyville Q&A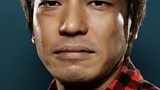 What is more important, story or character?
Wherever you find an intriguing character, I think a story always follows. I don't think it works the other way around.

What made you first want to explore the subject?
I was offered to direct this project by chance by Kazuyoshi Okuyama, a producer who had an infamous head-on collision with Shochiku, one of the major studios in Japan, and was consequently ousted from the company. His producing credits include Takeshi Kitano's Sonatine, Hsiao-Hsien Hou's A City of Sadness, and Shohei Imamura's The Eel to name a few, so for obvious reasons I really wanted to work with him. But I hesitated at first since I didn't know anything about the world of finance and corporate culture. Then I began my research and I was so intrigued by what happened and I felt I could bring a lot from my own experience of growing up in the United States, living there for a long time, and going back to live in Japan virtually as a foreigner. As Michael Woodford said in his interview, I myself felt like Alice in Wonderland sometimes.
How long did it take to get the film off the ground?
The story had happened already, and it was all there to make a film out of it. But it took two and a half years because we couldn't get financing to complete it. Not surprisingly, no Japanese partners came on board because they felt the project was risky.
What were you most surprised to learn in the course of production?
I was so surprised that the whole incident unfolded when I was in Japan, but I didn't know very much about it. I have heard about the scandal, but I didn't know the whole story. It's surprising and alarming that it went down the way it did and in the end it was almost like nothing had happened because everything was forgotten quickly.
Which documentary has most inspired you?
James Marsh's Man on Wire, Kazuo Hara's The Emperor's Naked Army Marches On, Hubert Sauper's Darwin's Nightmare, and Raymond Depardon's Modern Life.
Which person would you most like to interview, living or dead?
Rainer Maria Rilke and Stefan Zweig.


What is the best piece of filmmaking advice you've ever been given?
Read a lot (by Werner Herzog).
What piece of filmmaking equipment can't you live without?
My computers.
If money was no object, what is your dream documentary subject?
Akira Kurosawa's biography.
What is your favourite film of all time?
To single out one film is impossible.I have to name directors: Nagisa Oshima, Agnes Varda, Ken Loach, John Cassavettes, Claude Sautet, Sam Peckinpah…
What's your favourite recent read?
Jack Kerouac's On the Road. Somehow my education in the US appeared to have skipped that one, and I read it recently.
Credits
| Role | Contributor |
| --- | --- |
| Director | Hyoe Yamamoto |
| Series Editor | Nick Fraser |