Main content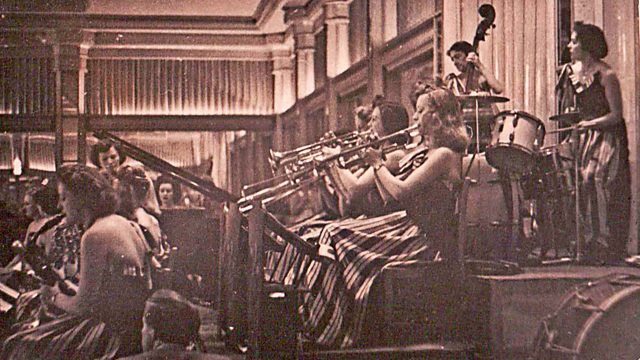 Sax Appeal: Ivy Benson's All Girl Band
Melanie C celebrates the life and music of Ivy Benson, who ran her all-girl band for over forty years and offered the only way into the business for many female musicians.
In this programme following on from the BBC Radio 4 Extras 'Ivy Benson: Original Girl Power' Spice Girl, Melanie C continues her tribute to the person she credits with being the originator of girl power - British Band Leader Ivy Benson.
In 1982, Ivy took the decision to wind up her band, which she had kept going long after most her
male contemporaries had decide to call it a day. Ivy kept her band going from 1939 to 1982. She
played through the Second World War, the death of variety, the invasion of television, The Beatles and ABBA.
Through research for this programme, it's become clear that Ivy Benson passed away just a month before she was due to be made a Dame for her services to music. She may have missed out on becoming a Dame, but there's no doubt that Ivy Benson was a phenomenal lady!
During the years she was running her band, Ivy crossed paths with many stars of the future. In 1950, Ivy's band was topping the bill as a fledgling comedy duo called 'Morecambe and Wise' was just starting out. Many years later when the boys had their own TV show they would affectionately refer to the girls as Ivy Bunsen and her Bunsen Burners! In the late 1950s 'Little and Large' got their first taste of fame on the Isle of Man during a Teenage Talent Competition run by Ivy Benson. Years later in 1976, Eddie and Syd asked Ivy and her girls to take part in their TV pilot for Thames TV.
1976 was a big year for Ivy. She was also the subject of her own 'This Is Your Life' programme
presented by Eamonn Andrews. It was thought that Ivy's 'This Is Your Life' book had been lost, but it has been discovered during the making of this documentary (along with some other items) and all will now go to a suitable archive.