Main content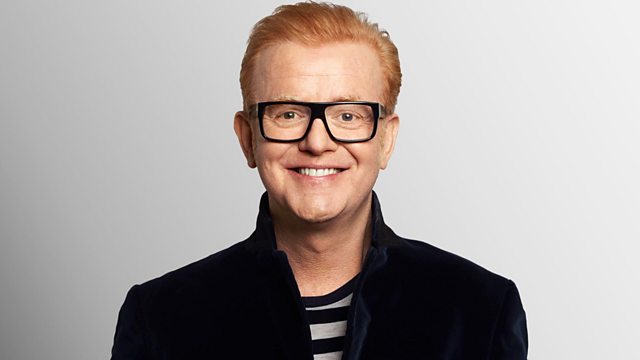 Aidan Turner Talks Poldark
Poldark actor Aidan Turner talks to Chris about the new series on BBC One.
On our terrific Tuesday show, amazing Anna announces that she's a champion of the children's Choir of The Year competition...
Star of Poldark Aidan Turner talks to Chris about the new BBC One series which started on Sunday...
And we have a hoot with Lloyd Buck as he enthuses about owls following BBC Two's 'Super Powered Owls'...
Today's show is dedicated to anyone who has decided to think a bit more from time to time...
And today's show is entitled: know yourself, let your loved ones change you, decode the messages of beauty and like a cow, don't worry about what others think. You are who you are, you is who you is, you do what you can and help those do what they can't without you!
Pause For Thought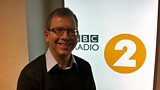 From comedian & writer Paul Kerensa:
140 years ago, Alexander Graham Bell invented a telephone. A triumph! He had no one to call, so he made a second telephone. 139 years ago today, Bell made the world's first phone-call, saying: "Mr Watson? Come here. I want to see you."  I'd like to think Watson walked in, saying "You called?" before realising that "Hang on a second, we just had a phone-call!" 
18 years earlier, the first transatlantic telegraph read: "Europe and America are united by telegraphy. Glory to God in the highest; on earth, peace and good will toward men."
Britain's first mobile phone call, in 1985, was made by comedian Ernie Wise. Bring me sunshine, indeed – bring me a mobile phone the size of a briefcase.
And the first text message on Dec 3rd 1992 read 'Merry Christmas'. Truly ahead of its time – Dec 3rd is 3 weeks before Christmas.
These transmissions had the privilege of being the first of their kind. You and I can't claim to have made history in the same way. We've all at some point been the youngest person on the planet, but otherwise we can only claim to have made the world's most recent phone-call, or text message. What we can have power over, is if these phone-calls and texts are a force for good.
Red Nose Day approaches and we'll see those phone numbers in the corner of our screens. We can change lives by just texting a few numbers. So happy birthday, phone! You've given us what I see as God-given opportunities. Martin Luther King said about the parable of the Good Samaritan: "The first question the priest and Levite asked was: "If I stop to help this man who's been robbed, what will happen to me?" The Good Samaritan reversed the question: "If I do not stop to help this man, what will happen to him?"
Europe and America were united by telegraphy, but this Friday night Britain and Africa are united in bold ambition: our calls and texts sending, as that first telegraph said, "peace and good will toward men". Making our most recent, or next, phone-call count – that is our privilege.