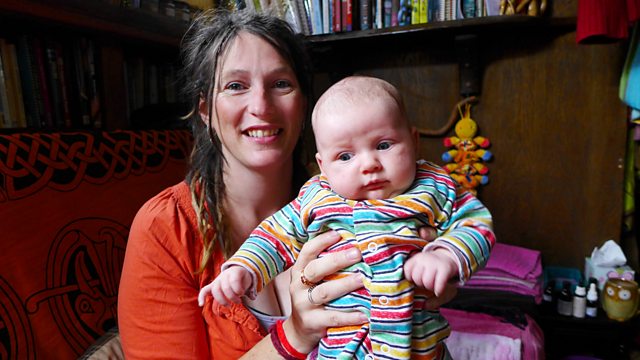 Childbirth: All or Nothing
What's your idea of the perfect birth? Do you want every medical intervention known to science or do you want to go it alone, without the help of a doctor or midwife? And what about after birth? Perhaps you'll hang on to your baby's placenta and carry it around with your newborn until it dries and drops off naturally? Or maybe you'll decide to eat it by whizzing it up into a smoothie?
This film follows four pregnant women all making very different choices around their births, all determined to do it their way. 37-year-old Jo plans to deliver her baby completely alone on board her barge, without the assistance of any medical professional. By contrast, 34-year-old Anna is opting to sidestep the pains of labour and book in for a c-section at the Portland Hospital in London. Anna wants all the medication available and she doesn't want to feel a thing.
There are plenty of unusual plans for after the birth too. In Devon, 33-year-old Lisa plans to lotus birth - she'll leave her baby's umbilical cord attached to its placenta and she'll keep it fresh by dusting it with salt, rose petals and lavender oil. 35-year-old Kati from Manchester is going to whizz her afterbirth into a smoothie and consume it over a number of days. She hopes it will help her stave off post-natal baby blues and bounce back as quickly as possible.
Fending off bewildered looks and concerns from friends, family and medical professionals, each woman is going against convention to have the birth she wants. There are free and frank discussions between mums and daughters and decisions to go against medical advice. So does breaking with the norm and sticking to your guns pay off? And what really is the perfect birth?
Credits
| Role | Contributor |
| --- | --- |
| Director | Rebecca Arnold |
| Producer | Rebecca Arnold |
| Editor | Audrey McColligan |
| Production Company | Landmark Films |