Main content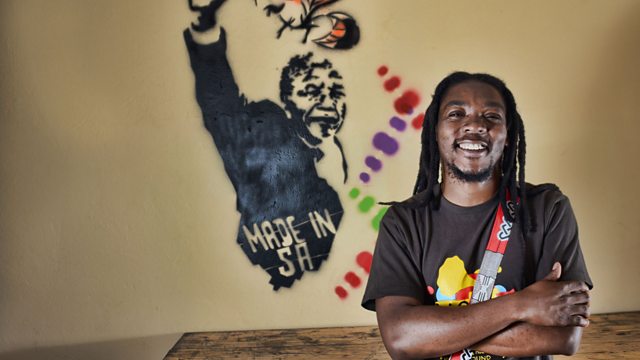 Cape Town: Place and Contested Space
Performance poet Thabiso Mohare talks to writers and poets in Cape Town about place, contested space and the legacy of apartheid and slavery.
Johannesburg-based poet Thabiso Mohare travels to Cape Town to meet a new generation of writers, poets and playwrights and look at the theme of place and contested space in their work and the history of the city. In a city dominated by the huge Table Mountain which still ensures a certain amount of segregation, he talks to Lauren Beukes, whose sci-fi visions of South African cities are internationally successful, playwright and novelist Nadia Davids about the undealt-with legacy of slavery in the city, and Thando Mgqolozana whose novels deal with a range of social issues. Thabiso explores the status of Afrikaans in the region among the younger generation now, with poet Toni Stuart and short story writer SJ Naude, uncovering the roots of a language that was appropriated as a tool of oppression but is still felt to be a language of struggle and resistance among the communities where it originated. And there is uncompromising work from Nathan Trantraal and Ronelda Kamfer.
In a three part series, poet Thabiso Mohare ('Afurakan'), looks at South Africa through the themes the post-apartheid generation of writers are choosing to engage with in their work. These authors, poets and playwrights are exploring the past and present, from apartheid's legacy to political corruption, and the chaos of the inner city; some are exorcising ghosts, and some tackling current issues, or looking to an imagined future. There is plenty to write about after the end of the struggle. Other outlets for storytelling too - poetry and spoken word events, plugging into older traditions - are supporting the flowering of a diversity of voices as hoped for when the political landscape changed so radically in 1994, with writers of all ethnicities pitching in to the fray. Radio 4 explores the range of voices now being heard, some of the challenges they face, and the picture they present.
More episodes
Next
You are at the last episode