Main content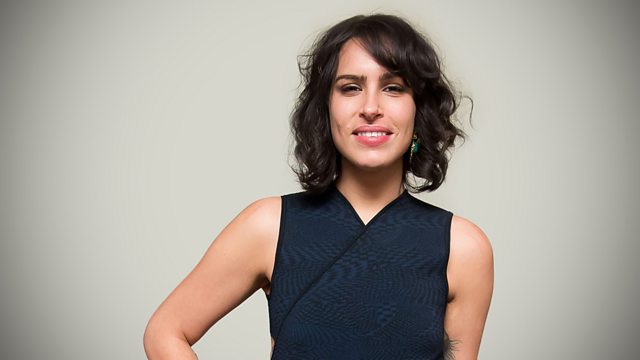 Sexism in Football, Post-Adoption Breakdown, Desiree Akhavan
Why sexism in football continues, post-adoption breakdown when children contact birth family, actor Desiree Akhavan, women in secret services and male feminists. With Jane Garvey.
Sexism in Football - why have there never been any high profile campaigns to tackle it? Jane Garvey talks to BBC sport correspondent Natalie Pirks with contributions from Carolyn Radford, CEO of Mansfield Town, Heather Rabbatts of the Football Association and Anna Kessel from Women in Football.
Post-adoption breakdown - How has social media increased the strain on adoptive relationships? Tammy Wheatley, Gloucestershire's Adoption Team Manager and John Simmonds, Director of Policy at BAAF (British Association of Adoption and Fostering) discuss.
Actor Desiree Akhavan on her latest film "Appropriate Behaviour" and its story of an Iranian bisexual woman living in New York City.
Was 2014 the year of the male feminist? Jane talks to David Brockway who runs the Great Men Project about his "Standby your Woman" session at Wow and what is being done to teach boys about gender equality.
Women in Security Services - ISC committee member and Labour MP Hazel Blears on Parliament's Intelligence and Security Committee's three-year inquiry into gender diversity within the security services.
Presenter: Jane Garvey
Producer: Rebecca Myatt.
Chapters
Sexism in Football

Duration: 09:30

Adoption Breakdown and Social Media

Duration: 13:51

WOW Stand by your Woman

Duration: 04:04

Desiree Akhavan

Duration: 06:59

Women in Security Services

Duration: 06:50

Sexism in Football

Why have there never been any high profile campaigns to tackle sexism in football – unlike racism and homophobia? Jane explores the last un-tackled discrimination in football, with BBC sport correspondent Natalie Pirks, who's unearthed footage of fans shouting sexist abuse at female team staff on the pitch.  We also hear from the CEO of Mansfield Town, Carolyn Radford, Heather Rabbatts of the Football Association and Anna Kessel from Women in Football.

Adoption Breakdown and Social Media

What happens when adopted children contact birth family online? As the government launches £19 billion of funding to help families after they've adopted a child, we look at how social media has increased the strain on adoptive relationships and ask whether the new fund will really prevent them breaking down. 

For more information about adoption breakdown and social media:
http://www.baaf.org.uk/bookshop/facing-facebook

Women in Security Services

The obstacles facing women working in Britain's security and intelligence agencies and how they should be tackled are outlined today in a report from Parliament's Intelligence and Security Committee. The three-year inquiry is the first to examine gender diversity within the security services. It comes at a time when Britain's terrorism threat level remains at severe, while MI5 is coming under increased scrutiny over its handling of the Islamic State fighter Mohammed Emwazi. Jane will be joined by ISC committee member and Labour MP Hazel Blears.

 

Desiree Akhavan

Desiree Akhavan is a film maker and actor who is often referred to as the 'next Lena Dunham'. She stars in her new film "Appropriate Behaviour,"  about a young Iranian American bisexual woman living in New York City, having to deal with the  failure of her past relationship and the pressures of revealing her sexuality to her traditional family. Desiree plays the main character, Shirin, and is both Iranian and bisexual herself.  

WOW Stand by your Woman

With HeForShe, the UN Barbershop conference and male politicians wearing "This is what a feminist looks like t-shirts" was 2014 the year of the male feminist? Standby your Woman is a session at WOW that will look at what's being done to teach boys and young men about gender equality. Jane will be talking to David Brockway who works for the Charity the Great Initiative and runs the Great Men Project which holds workshops in schools exclusively for boys, helping them to open up and talk about issues like on violence as part of the male identity, consent, homophobia and bullying, porn and representation of women in the media .

Credits

| Role | Contributor |
| --- | --- |
| Presenter | Jenni Murray |
| Interviewed Guest | Natalie Pirks |
| Interviewed Guest | Carolyn Radford |
| Interviewed Guest | Heather Rabbatts |
| Interviewed Guest | Anna Kessel |
| Interviewed Guest | Tammy Wheatley |
| Interviewed Guest | John Simmonds |
| Interviewed Guest | Desiree Akhavan |
| Interviewed Guest | David Brockway |
| Interviewed Guest | Hazel Blears |
| Producer | Rebecca Myatt |