Main content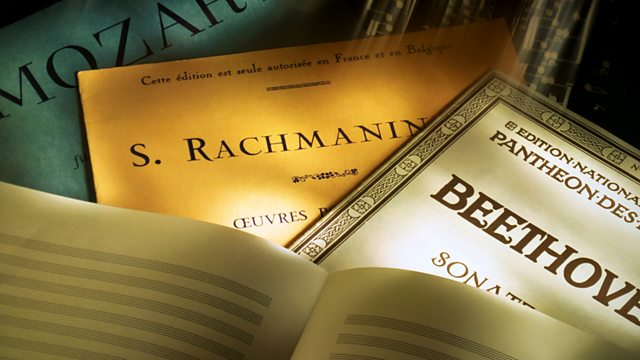 Smetana - Ma Vlast
Frances Fyfield is in Prague to see both the handwritten score and some early sketches of Smetana's glorious Ma Vlast, My Land, including the famous evocation of the river Moldau.
When the Czech composer Bedrich Smetana set about his famous symphonic cycle Ma Vlast - My Country or My Land, in the early 1870s, he was tapping into a national tradition surviving under the rule of the Austro-Hungarian Empire. His evocations of historic landmarks like the rocky fortress of Vysehrad which overlooks another subject, the Vltava (Moldau) river have become familiar far beyond his Bohemian homeland.
Frances Fyfield is joined by the leading young Czech conductor Jakub Hrusa and the Czech Philharmonic orchestra violinist Magdalena Maslanova to unpick the handwritten manuscripts of his tone poems. They tell a story of a brilliant orchestral imagination which was still making alterations in this final version of one of his most celebrated works. But the autographs, with their agonisingly personal marginal notes also tell of a man who was losing his hearing.
To what extent this new isolation unleashed a passionate and vivid musical imagination is open to debate. Be that as it may the scores are treated with reverence by all Czech musicians for whom Smetana was an immense figure. The music sweeps all nationalities along in its familiar currents.
Producer: Tom Alban.
Last on

Sarah Walker talks about this famous Czech work

The Orchestra of the Age of Enlightenment, directed by Adam Fischer.
Broadcasts