Main content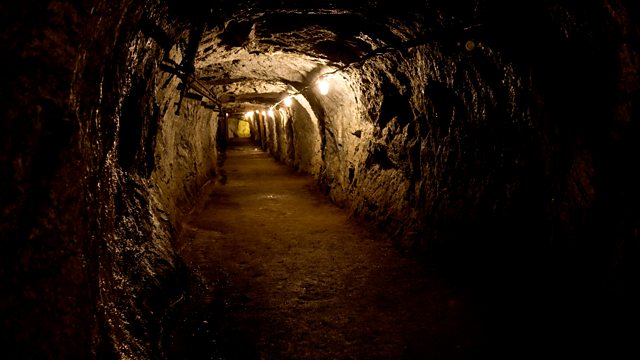 Jock Purdon, the Miners' Poet
Billy Bragg tells the story of Jock Purdon and the history of songwriting about coal mining in the north east and how the miners' strike of 1984-85 awakened him politically.
The miners strike gripped the country through the winter of 1984 and into 1985, Billy Bragg, fired up with his own political views travelled to the coal fields of South Wales, Yorkshire and the North East to play benefit gigs to help the raise funds for the striking families
By his own admission Billy thought he was going to show the miners what it was to be a radical but one meeting changed all that
He came across a singer called Jock Purdon sitting on a chair on stage with a finger in his ear, singing songs that were much more radical and much more political than anything he had heard before
Purdon was a singer and poet who wrote about what it was like for people like him, people who worked down the mines and who lived in mining communities
From that moment Bragg says he had to step back and re-assess my idea of what it was to be a protest singer and that meeting thirty years ago shaped his career as a singer songwriter
Bragg explores who Purdon was, how this uneducated Scotsman was able write songs and poems that encapsulated what it was to be a miner.
But as he find Purdon was just one of the latest in a long fertile line of writers poets and singers concentrated ins a remarkably small area, who used their experiences deep underground as inspiration for their work
There is a famous story of how the Durham miners opened an envelope in 1985 to find a cheque for £16,000 from Bruce Springsteen another singer who has written songs from the perspective of working class families. But according to Bragg, Purdon and the long line of poets who went before him were the real protest singers, singing real, human songs about what they were, and what they experienced
By exploring who Purdon was and how he r altered his outlook, Billy Bragg will reflect on his own career as the UK's foremost radial singer songwriter.