Main content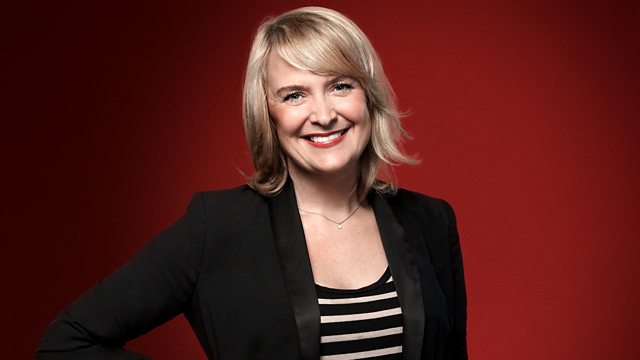 Tuesday - Sarah Walker with Erica Jong
With Sarah Walker. Including Five Reasons to Love Hildegard von Bingen; musical challenge; Artist of the Week: Jane Glover; Great Piano Sonatas: Chopin: Piano Sonata No 3.
9am
A selection of music including '5 Reasons to Love... Hildegard von Bingen. A poet, scientist and philosopher, Hildegard of Bingen was one of the first known composers in the history of Western music. Having spent most of her life in a monastery, Hildegard produced a wealth of writings, illuminated manuscripts and devotional songs. As part of a season celebrating women in music, Sarah will be showcasing some of the best recordings of Hildegard's compositions, giving us five reasons to love her work nearly 900 years after it was first written.
9.30am
Take part in our daily musical challenge. Two pieces of music have been altered. Can you identify them?
10am
In the lead up to International Women's Day, Sarah's guest is the author and teacher Erica Jong whose first novel Fear of Flying has become a feminist classic. Erica will be discussing her musical roots and sharing a selection of her favourite classical music every day at 10am. To find out more about Radio 3's International Women's Day programming follow @BBCRadio3 and the hashtag #womensday
10.30am
Sarah's featured artist this week is the conductor Jane Glover. The Music Director of Chicago's Music of the Baroque and Director of Opera at the Royal Academy of Music, Glover blazed a trail as one of the first women to become a professional conductor. She has achieved an international reputation not just for her conducting but also for her academic achievements, and particularly for her work on Mozart. Sarah will be showcasing recordings chosen especially by Glover.
11am
This week Sarah showcases great piano sonatas.
Chopin
Piano Sonata No.3 in B minor Op.58
Mitsuko Uchida.
Music Played
5 Reasons to love... Hildegard of Bingen

Erica Jong's Choice No. 1

Erica Jong's Choice No. 2

Artist of the Week: Jane Glover

Essential Choice
Imperfect Harmony
The pieces played:

Bach
Partitia No. 3 in E major for solo violin
Viktoria Mullova (violin)
ONYX 4040  

Handel
Messiah: 'Comfort Ye'
Howard Crook (tenor)
The English Concert
Trevor Pinnock (conductor)
ARCHIV 423 630-2