Main content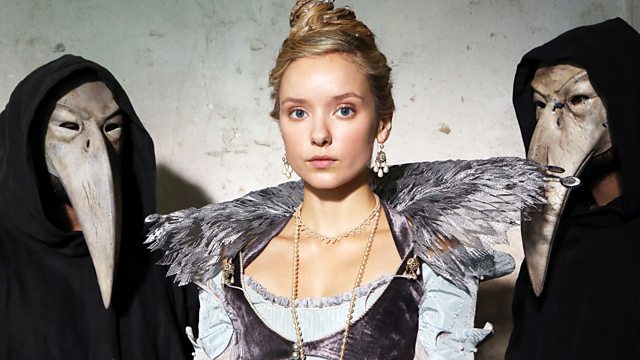 Historical drama. An astronomer gathers the royal party to watch an eclipse, but events take a dramatic turn and the Musketeers are pushed to their limits.
Renowned astronomer Marmion gathers the royal household to his impressive observatory in a transformed old fort to watch a solar eclipse. The Musketeers and Rochefort escort them but could never have predicted the twist in fate that ensues and the impossible choices that must be made.
Who is Marmion really and what is his game? The Musketeers are forced into the fight of their lives with dramatic consequences. Will they accept Milady's help despite their mistrust of her? It might be their only chance to save the king, queen and themselves.
Credits
| Role | Contributor |
| --- | --- |
| Athos | Tom Burke |
| Aramis | Santiago Cabrera |
| Porthos | Howard Charles |
| Queen Anne | Alexandra Dowling |
| King Louis | Ryan Gage |
| Constance | Tamla Kari |
| Milady | Maimie McCoy |
| d'Artagnan | Luke Pasqualino |
| Treville | Hugo Speer |
| Rochefort | Marc Warren |
| Marmion | Leo Gregory |
| Marguerite | Charlotte Salt |
| Vicomte de la Prade | Tristan Beint |
| Comtesse de Gagnon | Jessica Guise |
| Monsieur Fernel | Nick Caldecott |
| Madame Fernel | Katie Lightfoot |
| Robert | Nathan Wright |
| Writer | Marnie Dickens |
| Writer | Adrian Hodges |
| Producer | Colin Wratten |
| Director | Andy Hay |