Main content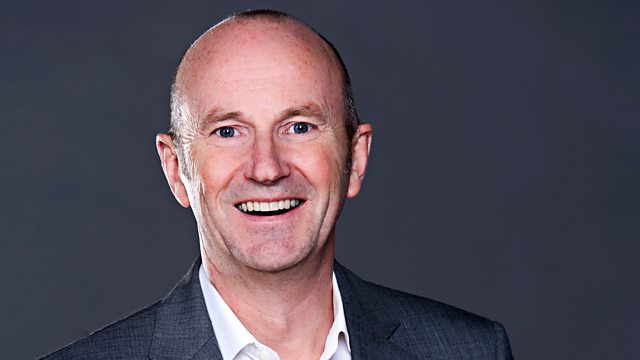 03/03/2015
Fred MacAulay is joined by Frank Sinatra Jr, plus he asks listeners what the best thing is about their fathers. Tweet @macaulayandco Email fred@bbc.co.uk.
Coming up on the show....
Big Fat Gypsy Wedding in America has featured a wedding dress that costs $40,000. But if you are planning your wedding, how can you manage expectations if your budget doesn't stretch that far?
There's a campaign to ban energy drinks for the under 16's. But what do they actually contain? and do you they give you energy?
Actors Jason Donovan and Raymond Coulthard are starring in The Kings Speech, they'll tell us about taking an Oscar winner onto the stage.
It's Cerebral Palsy awareness month, we'll give you an insight into the disability.
Top Chef Jak O Donnell is making lasagne, her's is better than yours. Or so she claims!
and as we're set to be joined by Frank Sinatra Jnr, we want to know what was the best thing about your dad?
Last on
Chapters
Managing Expectations

How do you keep the expectations realistic when organizing a wedding.

Caffiend or Freind

Fred and the gang get the facts on caffeine

The Kings Speech

We hear about the stage adaptation of the award winning film.

Jak's Great Things

This weeks great thing is lasagna!

Cerebral Palsy

We take an insight into cerebral palsy.

Frank Sinatra Jr

Fred has a chat with Frank Sinatra Jr

Jak's Lasagne

500gr minced Scotch beef or lamb<?xml:namespace prefix = o ns = "urn:schemas-microsoft-com:office:office" />

50gr smoked bacon lardons

50gr chopped chorizo

1 large onion dice

3 cloves garlic chopped

2tsp chopped oregano & basil

1 tin chopped tomatoes

3 tbsp tomato puree

16 sheet lasagne

50gr grated parmesan( keep 3-4 tbsp for the top of lasagne)

2oogr cream cheese (half or full fat)

100gr crème fraiche (half or full)

25ml milk

 

1 lasagne dish 6-8 portions oven at 180c

 

1.       Soften onion & garlic with the smokey lardons & chorizo then  add mince to the pan cook until brown

2.       If mince is slightly greasy add 1tbsp flour(It will absorb the fat & help thicken sauce)

3.       Add tomato puree & chopped tomatoes cook fro 5 min then stir through herbs

4.       In a separate jug whisk cream cheese, crème fraiche, parmesan & milk to loosen

5.       Layer mince mixture,  pasta & cheese mixture until you are at the top of container

6.       Reserve enough cheese mix for a nice top coat & finish with grated parmesan

7.       Pop into the oven for 30-40 minutes depending on how much golden brown you like

8.       Serve with salad & garlic bread

9.       Like everything the next day, lasagne is even better

 

Broadcast