Main content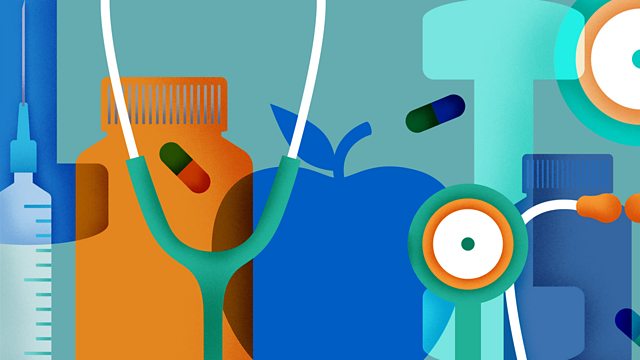 Drug Driving; End of Life Care; Smart Drugs
Dr Mark Porter examines health issues, including the new drug-driving legislation that will apply to some medications. Plus end-of-life care and the use of smart drugs by students.
New drug-driving legislation which comes into force next week applies to some medicines too. Particularly morphine based painkillers taken by hundreds of thousands of people in the UK, many of whom could inadvertently find themselves on the wrong side of the law.
And planning for a good death - an Inside Health listener says he believes it's better to die earlier from heart disease than go on to develop cancer later in life. Is he right?
Plus as many as 1 in 10 university students in the UK are now thought to be dabbling with smart drugs to help them revise and boost exam performance. Inside Health talks to leading experts about cognitive enhancers.
Last on
Programme Transcript - Inside Health
Downloaded from www.bbc.co.uk/radio4<?xml:namespace prefix = o ns = "urn:schemas-microsoft-com:office:office" />
THE ATTACHED TRANSCRIPT WAS TYPED FROM A RECORDING AND NOT COPIED FROM AN ORIGINAL SCRIPT.  BECAUSE OF THE RISK OF MISHEARING AND THE DIFFICULTY IN SOME CASES OF IDENTIFYING INDIVIDUAL SPEAKERS, THE BBC CANNOT VOUCH FOR ITS COMPLETE ACCURACY.
INSIDE HEALTH
Programme 8.
TX:  24.02.15  2100-2130
PRESENTER:  MARK PORTER
PRODUCER:  ERIKA WRIGHT
Porter
Hello.  Coming up today:  Smart drugs - very popular at this time of year as an increasing number of students turn to them to help prepare for exams.  But what are they doing to their brains?
And planning for a good death - an Inside Health listener tells us he believes it's better to die earlier from heart disease than go on to develop cancer later in life. Is he right?
But first, have you heard this new ad?
Clip
Even if you are driving on drugs you've got no reason to be pulled over, do you?  It's not like the drugs are affecting you.  Anyway you know these roads and the police can't tell you've done drugs, can they?  It's not like your eyes are red or you're acting a bit strange – you'll be fine.  Except from March 2nd new laws will make it easier to catch and convict you, leading to a criminal record, a minimum 12 month driving ban and a fine of up to £5,000.  Think.  Don't take drugs and drive.
Porter
You might think that would never apply to you. No sensible person could condone driving after taking cannabis, cocaine or heroin.  But the new drug-driving legislation which comes into force next week applies to some medicines too. Particularly morphine based painkillers taken by hundreds of thousands of people in the UK, many of whom could inadvertently find themselves on the wrong side of the law.
Dr Cathy Stannard is a Consultant in Pain Management at Southmead Hospital in Bristol.
Stannard
I think the impact of this is very far-reaching for healthcare professionals and for patients because it has really shown us the effects, potentially, that the drugs that we prescribe very frequently every day in our practice and that patients take in millions every year, have a significant impairing impact on driving and I think this is going to change the whole conversation between prescribers and patients and is going to very much affect patient and prescriber choices of drugs.
Porter
And it's of particular relevance to you because morphine, for instance, is one of the painkillers that's mentioned in the list of the 16 drugs and a lot of people that you'll be seeing will be on quite a lot of this drug.
Stannard
That's true and I think one of the difficult things is, looking at the scientific papers from which they derived the data that allow them to set thresholds above which it's not safe to drive, they did look at many of the opioid painkillers that we use but for very scientific reasons it was difficult for them to derive firm data for any other drug than morphine.  What we do know, however, is that other drugs we prescribe in the same class are likely to have the same effects.
Porter
This is a very confusing area, I mean looking at morphine they've listed the legal level, if you like, at 18 micrograms per litre.  Now as a doctor that means absolutely nothing to me, in terms of – I'm not sure what dose of tablet, for instance, that would result in giving that sort of blood level.  Can we quantify that from patient to patient?
Stannard
You can and that figure's been derived fairly scientifically and that equates to around 210 milligrams of morphine for a patient who has been taking it for some period of time.
Porter
Two hundred and ten milligrams a day?
Stannard
A day.
Porter
So that's quite a hefty dose.
Stannard
That is a big dose.
Porter
Do we have any idea of the number of patients that that limit might apply to, looking across the whole of the UK, are we talking thousands, tens of thousands or possibly hundreds of thousands?
Stannard
I think it's very difficult and it's a figure that we've been trying to dig out.  All I can say as a secondary care pain specialist it's very frequent – I see several people a day who are over.
Porter
So we are talking a lot of people?
Stannard
Yeah we are talking a lot of people.
Porter
How does the medical defence work?  You're going to have lots of patients who are taking these drugs who are technically breaking the law if they drive, I mean what are you saying to them, first of all?
Stannard
Well existing legislation states that you shouldn't drive if you're impaired by drugs, so this isn't going to change that.  What this changes is that even if you do not appear impaired it is an offence to drive with certain levels of this drug in your system.  And the people that this will impact on is people who may be tested because they've been at the scene of a road traffic accident, they may not have caused the accident, but obviously if there's an accident they might test people.  And I think the concern for patients is that they will do a saliva test, it will show they're taking morphine and then they will be arrested and taken for a blood test.  And the information that has been put out for patients and prescribers is that a patient has a medical defence if they are taking the drugs as prescribed by their doctor and in accordance with the information sheet.  So patients will have to take some sort of information with them to show that they're – maybe a repeat prescription or a letter from their doctor or whatever.
Porter
It's going to be a bit of a heads up this, isn't it, in that it's going to make people think a little bit more.  I think perhaps generally prescribers haven't given the sort of consideration that they perhaps should have to the effect on driving.
Stannard
I think that is absolutely true.  And I think it's going to be hard and we know that many patients, particularly with pain, whose mobility might be impaired are dependent on driving for vocational or social reasons but actually we, as clinicians, have to have their safety at the heart of what we do.  And I think we have not considered, as you say, how the things that we do might impair their safety when driving.
Porter
So looking forward, what sort of impact do you think this is going to have on patients and doctors, on practice, the way we use painkillers, do you think there's going to be some problems ahead?
Stannard
I think there are.  One of the potential unforeseen consequences is patients' choice of drug.  The stuff from the Department of Transport is very clear that you should discuss with your prescriber if you're taking benzodiazepines, opioids of any type or whatever, but the only drug which can be tested by the roadside is morphine.  And so I think one of the consequences is that patients will resist having morphine as their drug of choice and that might have huge implications, other drugs are no safer in relation to driving but if they can't be tested one could quite see why there might be a preference.
Porter
The legislation looks at 16 drugs to start with, do you foresee more being added to that list, I mean there are a lot of painkillers that aren't on that list at the moment?
Stannard
I think that's right and these drugs are prescribed so prevalently – millions and millions a year – and we don't know what they're doing to driving and I think there will have to be some research that looks at the degree to which these drugs impair.
Porter
Dr Cathy Stannard. And there is a link to details of the new legislation - including a list of the 16 drugs and medicines it includes - on the Inside Health page of the Radio 4 website.
And just to be clear while a medical defence can protect you from prosecution if you're above the limit for a particular drug, it will not prevent prosecution under existing legislation if you are deemed to be driving while impaired by that drug. And most people who are over the limit will be impaired whether they recognise it or not.
Now how much thought have you given to how you are going to die? It is obviously on this Inside Health listener's mind:
Couvela
The medical profession is making great strides in its determination to reduce the number of deaths by heart failure but this success is being accompanied by an increase in the incidence of cancer.  If I were given a choice of dying of heart failure at 85 or dying of cancer at 90 I would prefer the former.  Am I unusual?
Porter
My I ask why you'd prefer to die from heart disease?
Couvela
Well it would be a fairly rapid death.
Porter
You hope.
Couvela
I would imagine so.
Porter
But that's your perception is that heart disease will be a rapid….
Couvela
Heart disease would be over in half an hour.
Porter
And what's your perception of dying from cancer?
Couvela
Several years.
Porter
Several years.  And that you'd struggle with the idea of that?
Couvela
Yes.
Porter
Roland Couvela. 
But that is not a view held by Richard Smith, the former editor of the British Medical Journal, whose recent blog suggesting cancer is the best way to die prompted quite a response in the media. Particularly his assertion that we should stop fighting battles we are unlikely to win and yield to the inevitable, soothed by a combination of love, morphine and whisky.
So two diametrically opposed views from our listener and Richard Smith, but there is some method in Dr Smith's apparent madness. People who die from cancers often get the best support. Professor Keri Thomas is Clinical Lead for the National Gold Standards Framework Centre in End of Life Care.
Thomas
A lot of energy and effort is going into improving care for people with cancer and that's completely right.  But there tends to be what we might call a bit of a diagnostic apartheid.  If you happen to have the wrong diagnosis, usually a non-cancer condition, then sometimes you're not able to access the best kind of care.  So at the moment people with cancer are able to receive better care and support than people without cancer.  I well remember a patient, who was formative, saying to me – do I have to have cancer to get this kind of care – when I was working in a hospice.  And I often ask the GPs and the doctors I'm working with and they say, usually you do have to have cancer to get this kind of care.
Porter
Because at the moment looking at my practice in the last 10 years most of our palliative care budget goes on helping people with cancer, yet most of our patients are dying from something else and often those deaths are just as predictable and just as prolonged.
Thomas
Yes and this is often misunderstood.  So there's an official test by economists that shows we are the leaders of 44 countries in terms of our end of life care provision, which is great.  But what about the three quarters of people who die of non-cancer, only a quarter of people die of cancer and three quarters die of non-cancer and are we just going to give a Rolls Royce service to the people with cancer, what about improving the care for people with non-cancer?  So there's a growing re-imagining of this in terms of our, what we call, the end of life care, in terms of policy which means conceptually the final year or so of life.  And when we look at that and we see that actually most people are dying of non-cancer and many people are dying poorly then we reframe things to look at things in terms of population based thinking.
Porter
But can you realistically offer that sort of Rolls Royce end of life care to everybody who's in the last 12 months of their life?  We can't identify everybody of course who is but we know who many of them are, particularly the elderly.  Do you think we can ever offer the sort of care that we offer cancer patients at the moment?
Thomas
Well that's what we're working very hard to try to attain – yes.  So that would be the goal.  But do I have to have cancer to get this kind of care?  No you don't, that would be the aim.  And we very much want to affirm the good standards of care for people with cancer but just to improve the standard of care for people with non-cancer.  And just what you're saying about identification – there are ways of identifying patients with non-cancer conditions, the main ones – organ failure and dementia and frailty – and there are ways of predicting better than we are doing at the moment which people might be in that final year or so of life and actually then changing gear and putting things in place to ask them about what their preferences are, what's important to them to make sure we can give gold standard care, Rolls Royce care, for all people nearing the end of life.
Porter
Part of this is about public perception as well, I mean going back to our listener he feels it's better to go at 85 from a heart condition than it would be to go at 90 from a cancer, he's scared of cancer but not scared of heart disease.
Thomas
Well it's very interesting and it affirms the very common public perception of this.  People in a cardiology clinic that are told they have heart failure they often say well at least I haven't got cancer because the term cancer is often perceived as painful and difficult and a nasty way to die by some people.  And yet people with heart failure can have very similar symptoms, particularly breathlessness and weakness and frailty and also can have a very poor outcome.  So in many ways that perception is actually wrong, it's a misperception.  We may be ought to try and think of heart failure, when we can categorise it, as a sort of cancer of the heart because it's a serious diagnosis, it means that they are more likely to decline and to go into hospital and that they're more likely to die of a heart failure.  So we need to change the perception in order to provide better care.
Porter
Professor Keri Thomas.
Inside Health's Dr Margaret McCartney has listened to that in our Glasgow studio. Margaret, as a GP, do you think we are anywhere near the day when we will be able to offer everyone the standard of care most patients with cancer currently receive?
McCartney
Well here's the problem.  I think a good death in medicine should be our new big aim to have.  Every day or every year I can look back and I sort of think what did I do wrong, what did I not get right and very often I have a feeling that a patient is perhaps nearing the end of their life and I'm not brave enough to raise it, it can be difficult to raise it, it can feel as though you're treading into difficult waters and of course it is the last thing we want to be doing is having inappropriate conversations.  But the problem is if we don't start talking about these things people end up having the last part of their life led in a kind of way that they wouldn't have chosen to do, they end up having medical procedures, tests, being in hospital too much, when perhaps they would have preferred to not have some medical interventions, stay at home, prioritise things that they really want to get done before they die.  So I think a lot of the time I'm at fault because I don't raise it as often as I should but it's still really hard to predict who's going to die.
Porter
But this is one of the advantages, if there are any advantages, of having cancer isn't it because it often creates the opportunity for that conversation.  I mean one of the first things many patients ask is how long have I got doctor.
McCartney
Yeah, yeah and even in people who have terminal cancer it is remarkably difficult to get a prognostic indicator right.  We know that specialist doctors working in oncology will overestimate lifespans about a quarter of the time and underestimate lifespans about 12% of the time, so it's really hard even in people who are expert.  There is a question that doctors are encouraged to ask which is would you be surprised if this patient died in the next year, well they did a study looking at this in people who had heart failure and doctors were really quite good at predicting who would die – out of a group of 231 patients the doctors spotted 11 out of the 14 people that died.  But the problem was that they also thought that 84 other people might die who didn't.  So we're not very good at getting it right and this can lead to what's called prognostic paralysis, we end up in this kind of grey zone where we suspect that someone might be reaching the last years of their life but we're afraid to talk about it because we're afraid of getting it wrong.
Porter
But Margaret we're very unlikely in the next five, 10 years to have a new tool for predicting who's going to die, in fact if anything it might be more complicated as people get older with more and more conditions.  So how's this going to change?  If we're wary because we know we're inaccurate and also it's a difficult subject to raise anyway then it's not going to get raised is it?
McCartney
What I would love to happen is for death to become de-medicalised, instead of it just being doctors that talk about it and worry about it and stress about how to get it more accurate and right I would love to see talking about death and dying and what kind of last years of life and death we'd like to have as being something that's acceptable to do, something that's okay to talk about to your family members, okay to write down on a bit of paper that you want to share with your family and your doctor, something that's okay to consider because the problem is if we want for that kind of crystalline moment where we say now we definitely know what's going to happen to us and we definitely can predict when we're going to die, it's probably going to be too late and it doesn't give us a big opportunity that we all have to think well what kind of last years, what kind of death we would prefer to have if we get to choose.
Porter
But if we, as professionals, who have too much experience in this area really, we deal with death on a weekly or sometimes daily basis, if we find it a difficult subject to raise what hope is there for friends and family and relatives?
McCartney
Well what's really interesting, is when there's been qualitative research done asking people who have life limiting illnesses what would you like to know, what would you like to get from your doctor, almost invariably people say I would like honest information, I would like to know what's happening to me, I would like the ability to make plans with the information that I have.  So there's a kind of silence, a sort of silent disagreement really that patients are saying actually I would like more information and doctors are saying well I'm afraid of getting it wrong.  And I think we have to be a bit more honest with each other, meet each other in the middle and say well we're going to get it sometimes wrong as doctors, we cannot possibly always get it right but people do tend to want better information and people also want the chance to think about what they would like to happen to them if they get news that means that their life might become limited or impaired sooner rather than later.  So I think we have to be less stressed about getting it right all the time and just start to open conversations people can have with their families and their friends in the fullness of time trying to work out what kind of life and death they really want to have.
Porter
Margaret, thank you very much.
And do get in touch if there is a topic that you would like us to look into. You can email insidehealth@bbc.co.uk or tweet me @drmarkporter
Now would you take something to boost your brain power? Lots of people are, with as many as one in 10 University students in the UK now thought to be dabbling with smart drugs to help them revise and boost exam performance. There are a number of different compounds out there but the most popular ones are prescription-only amphetamine type medicines developed to treat conditions like ADHD. But that is not how the students are getting hold of them.
Fabrizio Scchifano is Professor of Clinical Pharmacology at the University of Hertfordshire and a Consultant Psychiatrist specialising in addiction.
Scchifano
In general whenever you talk about smart drugs but I would prefer the terms cognitive enhancers, which means drugs that allegedly increase your cognitive performance, if you like, attention, focus, concentration, memory etc. etc., they're not being used by the clients, by the drug addicts, who are attending my clinic this afternoon.  Not at all.  Typically they are students.  Typically they are very young people with a very strong and bright intelligence, they don't need any enhancement in their own cognition.  On the other hand they believe that I have a lot to do in a such short period of time and so they want to stay focused, they want to spend the whole night in front of their own textbooks etc. etc.  But a good question is – are you sure that you are able to retain properly this information?
Porter
And do we know that, has any research been done?
Scchifano
That's a very – this is the number one question.  We definitely know for sure that if you, myself, anybody is taking amphetamine or amphetamine like compounds you are able to stay awake, I can reassure you, this is a fact.  On the other hand the problem is that we don't have any sort of reassurance that your cognition is going to increase.  If you want to know my advice I have spent the last 30 or 40 years studying textbook and paper but the only thing that you can do to increase your cognition and be able to retain information it is to stand a number of hours in front of your textbooks.
Sahakian
We've done studies with cognitive enhancing drugs and you can demonstrate that they might improve attention, concentration, sometimes you get effects on planning and problem solving.  So we can show that but my studies tend to be acute, that means short term.  What we don't know is will you keep getting that benefit if you keep using it over a long time.
Porter
Barbara Sahakian is Professor of Clinical Neuropsychology at the University of Cambridge.
Sahakian
The cognitive enhancing drugs that I work with, and many people take as an increasing lifestyle use that people have, and certainly students frequently take for exams, are drugs like methylphenidate, which is also known as Ritalin and there's also a drug called Adderall, which is basically amphetamine salts.  And both of those are actually very common treatments for attention deficient hyperactivity disorder.  And then there's a newer drug called medathanol and that's also one that tends to be used in an increasing way by healthy people.  What they do is they affect chemicals in the brain and so for example methylphenidate affects the chemicals in the brain called dopamine and noradrenaline and I think people realised that they were improving attention and concentration in people who had ADHD, so that other people started to use them and use them for studying for longer periods of time.  Medathanol was originally used for narcolepsy – excessive daytime sleepiness – but it's also frequently used in shift workers for sleep disturbance due to shift work and they noticed that it reduced accidents.  So people started to use that a lot for jet lag.  Some of my colleagues use these drugs when they go over to lecture in a different country and they find that their word finding is much better when they're on the drug, they say they don't need to recover, they don't need to come the day before to recover, they can arrive that morning and still give a good lecture.  You can think about it from the point of view of a business person – if they've just got one opportunity to do some kind of a deal that it could be the difference between that happening and not.
Porter
We obviously know quite a lot about the effect of the drugs in terms of the conditions that they were originally licensed for, they have to be proven to be safe, they have to be proven to be effective to get a licence, what do we know about their effects in this smart use, for cognitive enhancement?
Sahakian
Well this is what I always warn about because we don't have the long term safety and efficacy studies in healthy people.  So all these drugs are obviously treatments for disorders or diseases, so we don't actually know what happens to people if they use them in the long term and they're a healthy person.
Porter
But from your knowledge of the science involved would you expect them to be causing any problems?
Sahakian
Well I think probably one of the problems that people might have is that you can get sort of side effects of some of these drugs – it affects your heart rate and some people have sleep disturbance, other people might lose weight and so forth.
Porter
An over-stimulant type picture.
Sahakian
Yeah, yeah those sorts of things, so those are typical of stimulants and that's the sort of thing you might see.  So you have to be careful.  And sometimes when I talk to students, they're health people and they're not using them for ADHD, they're using them for studying for exams, then what they do is sometimes take a drug and as the pill wears off they take another one, so they're disrupting their sleep and of course we consolidate our memories during our sleep, so it's very counterproductive if you're trying to, for example, study for exams because you may not be consolidating the information that you've just been trying to learn.  So there's problems like that.  Medathanol has quite low side effects but nonetheless all drugs have some risk.
Porter
Are they using the drugs around exam time mainly or are they using them regularly throughout the year?
Sahakian
It seems as though a lot of the bulk of the use is at exam time, just before exams, but some students apparently are using them just because they have to do long essays.  I found with one of my studies recently that Medathanol actually improved what we call task related motivation, so that doing a particular task, especially one that may be didn't interest you the most, seemed much more pleasurable on the Medathanol.  So it's a way to get stuck into doing things that may be you've been putting off and didn't really want to do.
Porter
Like writing a long essay.
Sahakian
Like writing a long essay.
Porter
That brings us to another point – where are these people getting these drugs from and how do we know that they're actually taking what they think they're taking?
Sahakian
Yeah, well that's a great question because I'm very concerned about this, they're mainly in this country buying them over the internet and it's a very unsafe way to get prescription only drugs.  And really when you buy them you get this package from somewhere in the world and you don't know what it is.
Scchifano
A good question is where are they taking from these drugs.  Even if they are written in English and they do have the logo typically they are via the internet from Ukraine, Russia, India, Pakistan, China, Hong Kong – that's where they are coming from.
Porter
So they have no idea what they're taking?
Scchifano
No, absolutely and also how do you know the percentage of the compound which is there? If you think that you are purchasing Medathanol, are you sure that you are purchasing Medathanol – how do you know that?  You think that you are purchasing something that you can manipulate easily without infringing the law but are you sure about that?  And the good question is how do you know in advance how you are going to react with it – to these molecules?  And what about addiction?  Are you able to reassure myself that after a few weeks of sort of regular self-administration you're not able to get any withdrawal state, that's the problem that we do have at the moment.  I am a teacher in the university, I am a professor with undergraduate and postgraduate students and the good and ethical dilemma that I do have is it really fair for these students to take these molecules or do we have to consider that a sort of cheating in the exam?
Sahakian
I do wish that people would think about where we're going as a society, are we just going to get more and more competitive, will we keep working and staying awake because we can work and stay awake?
Porter
At the moment these drugs are designed to be used for other uses, can you see a day where we might specifically be licensing drugs as smart drugs, as cognitive enhancers?
Sahakian
I think there probably will be, I mean first of all this use doesn't seem to be going away, if anything it's getting larger and larger.  And we've got this global environment, people under a lot of stress, I always try to advocate lifelong learning and exercise but some people want the quick action of a drug.  So I think that's true.  But I did – also there may be reasons why we want to use these drugs for certain – at least certain members of the population and we have to think carefully about this as a society.  But I did a study with Lord Ara Darzi at Imperial College and he was interested because – and working – looking at the effects of Medathanol on sleep deprived doctors because a lot of the – he's the head of surgery – and what he found was that obviously some of the surgeons were taking large amounts of coffee to try to stay awake and alert during operations at night.  And of course if you do take large amounts of coffee, those of us who are coffee drinkers will know, that you can sometimes get little hand tremors and things like that, which obviously is very bad for a surgeon.  So he was interested as to whether Medathanol would be beneficial in keeping these doctors awake and alert and maybe improving their cognitive function.  And we did find improvements in cognitive function on these sleep deprived doctors given Medathanol, they were less impulsive and they were very much faster at problem solving.
Porter
And you can envisage a day where people – you put fighter pilots and soldiers and all sorts of people in stressful situations.
Sahakian
That's right but first we need these studies to be done to show that they're safe and that they also maintain their efficacy in the long term in healthy people.
Porter
Professor Barbara Sahakian presenting a rather worrying image of the future.
Juts time to tell you about next week when we enter the diet fray with a debate about the role of saturated fats. Are they really public enemy number one?  And postponing starting a family by freezing your eggs - why are more women doing it, and how successful is it likely to be? Join me then to find out.
ENDS
Broadcasts