Main content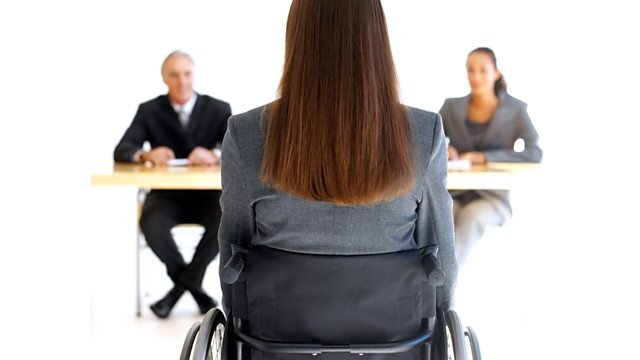 Fit-for-Work Disability Tests, Touring Museum Exhibitions, Weight Loss Surgery
Winifred Robinson interviews the UK boss of Maximus, the company that is taking over testing for disabled people on benefits. Plus why touring exhibitions help hard-up museums.
The company being brought in to deal with a backlog of fitness-for-work assessments speaks to Winifred Robinson about how it plans to reform the controversial tests. In March, Maximus Health Services UK will take on the job of assessing whether claimants are eligible for sickness and disability benefits. The firm Atos, which has held the contract since the Work Capability Assessments were brought in, has been criticised by disability campaigners as carrying out work tests that are "ridiculously harsh and extremely unfair".
Creating a hit museum exhibition is neither cheap nor easy, so many now hire ones that have already proved successful elsewhere. You & Yours looks into the rise of the touring exhibition, and why their trade has become so important for cash-strapped museums.
Plus, what is it like to have your stomach shrunk to the size of a golf ball? A listener tells us why she opted to have a gastric bypass to tackle her obesity, and why it will change her life forever.
Presenter: Winifred Robinson
Producer: Natalie Donovan.
Last on
Chapters
Fit for Work Tests

Maximus replace ATOS in carrying out work capability assessments on the disabled and ill.

Duration: 08:04

Touring Exhibitions

Is hiring a big show a sure fire way for museums to make money?

Duration: 06:45

Nursing

Do care homes have a lower quality of nursing staff?

Duration: 08:54

Weight Loss Surgery

Two listeners discuss their experience of weight loss surgery.

Duration: 06:23

Don't Switch

Why do some of the public not want to switch their energy provider?

Duration: 03:04

Phone Bill Shock

Listener receives large bill from Chess Telecoms, after it took over from Select Call.

Duration: 04:39

Broadcast