Main content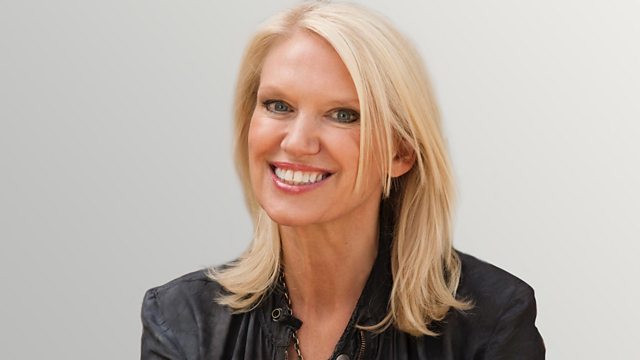 Harry Macqueen, Julie Summers and Michael Arditti
Actor Harry Macqueen talks about making his directorial debut with the film "Hinterland", Julie Summers is about "Fashion On The Ration" both her book and the exhibition at The Imperial War Museum and Matt Everitt brings us all the BRITS news.
Last on
Music Played
Prince

&

The Revolution

Raspberry Beret

The Rolling Stones

Paint It Black

The Rolling Stones - Forty Licks.
Abkco.

Harry Connick, Jr.

I Could Write A Book

When Harry Met Sally (Original S/Tra.
CBS.
Harry Macqueen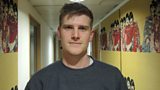 What better way to celebrate your directorial debut than to be nominated for best UK feature at the Raindance Film Festival? Actor and now director,  Harry Macqueen joins Claudia to talk about his new film "Hinterland".
Hinterland is out today rated 15 
Julie Summers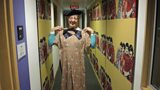 "Clothes may be practical, but it is inexcusable for them to be dull," is what fashion magazine Vogue said to the women of wartime Britain in April 1942. Julie Summers has written a book called "Fashion On The Ration" to co-incide with an exhibition at the Imperial War Museum.
Fashion On The Ration is published by Profile Books and is out on 5th March, and the exhibition at the Imperial War Museum opens the same day and runs until 31st August.
Robbie Collin - Film Review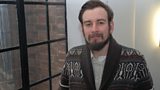 1. Focus
Director: Glen Ficcara, John Requa
Starring: Will Smith, Margot Robbie, Rodrigo Santoro

Nicky, a seasoned master of misdirection, becomes romantically involved with novice con artist Jess. As he's teaching her the tricks of the trade, she gets too close for comfort and he abruptly breaks it off. Three years later, the former flame-now an accomplished femme fatale-shows up in Buenos Aires in the middle of the high stakes racecar circuit. In the midst of Nicky's latest, very dangerous scheme, she throws his plans for a loop...and the consummate con man off his game.
Focus is out now rated 15
2. The Second Best Exotic Marigold Hotel
Director: John Madden
Starring: Judi Dench, Maggie Smith, Bill Nighy, Dev Patel, Celia Imrie, Ronald Pickup , Penelope Wilton
The Second Best Exotic Marigold Hotel is the expansionist dream of Sonny, and it's making more claims on his time than he has available, considering his imminent marriage to the love of his life, Sunaina. Sonny has his eye on a promising property now that his first venture, The Best Exotic Marigold Hotel for the Elderly and Beautiful, has only a single remaining vacancy-posing a rooming predicament for fresh arrivals Guy and Lavinia. Evelyn and Douglas have now joined the Jaipur workforce, and are wondering where their regular dates for Chilla pancakes will lead, while Norman and Carol are negotiating the tricky waters of an exclusive relationship, as Madge juggles two eligible and very wealthy suitors. Perhaps the only one who may know the answers is newly installed co-manager of the hotel, Muriel, the keeper of everyone's secrets. As the demands of a traditional Indian wedding threaten to engulf them all, an unexpected way forward presents itself.
The Second Best Exotic Marigold Hotel is out now and rated PG
3. Catch Me Daddy

Director: Daniel Wolfe, Matthew Wolfe
Starring: Semeena Jabeen Ahmed, Conor McCarron, Gary Lewis, Wasim Zahir

Laila, a girl on the run from her family is hiding out in West Yorkshire with her drifter boyfriend Aaron. When her brother arrives in town with a gang of thugs in tow, she is forced to flee for her life and faces her darkest night.

Catch Me Daddy is out now rated 15
Michael Arditti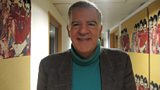 "Thank God for writers like Michael Arditti, whose invigorating novels dare to shake us out of our complacency" says The Spectator...and all the reviews have been pretty spectacular for his 10th novel "Widows and Orphans". Theatre critic, author and playwright Michael Arditti joins Claudia.
Widows and Orphans is published on 3rd March by Arcadia Books. 
Alex Heminsley - Book Review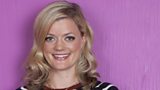 Fiction
The Well - Catherine Chanter
When Ruth Ardingly and her family first drive up from London in their grime-encrusted car and view The Well, they are enchanted by a jewel of a place, a farm that appears to offer everything the family are searching for. An opportunity for Ruth. An escape for Mark. A home for their grandson Lucien. But The Well's unique glory comes at a terrible price. The locals suspect foul play in its verdant fields and drooping fruit trees, and Ruth becomes increasingly isolated as she struggles to explain why her land flourishes whilst her neighbours' produce withers and dies. Fearful of envious locals and suspicious of those who seem to be offering help, Ruth is less and less sure who she can trust. As The Well envelops them, Ruth's paradise becomes a prison, Mark's dream a recurring nightmare, and Lucien's playground a grave.

The Well by Catherine Chanter is out on 5th March and published by Canongate Books.
Non Ficton
So You've Been Publicly Shamed by Jon Ronson
For the past three years, Jon Ronson has travelled the world meeting recipients of high-profile public shamings. The shamed are people like us - people who, say, made a joke on social media that came out badly, or made a mistake at work. Once their transgression is revealed, collective outrage circles with the force of a hurricane and the next thing they know they're being torn apart by an angry mob, jeered at, demonized, sometimes even fired from their job. A great renaissance of public shaming is sweeping our land. Justice has been democratized. The silent majority are getting a voice. But what are we doing with our voice? We are mercilessly finding people's faults. We are defining the boundaries of normality by ruining the lives of those outside it. We are using shame as a form of social control. Simultaneously powerful and hilarious in the way only Jon Ronson can be, So You've Been Publicly Shamed is a deeply honest book about modern life, full of eye-opening truths about the escalating war on human flaws - and the very scary part we all play in it.
So You've Been Publicly Shamed by Jon Ronson is out on 12th March, and published by Picador
Matt Everitt - Entertainment News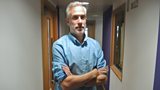 Entertainment Correspondent Matt Everitt brings us all the news from backstage at the BRITS.
Broadcast