Main content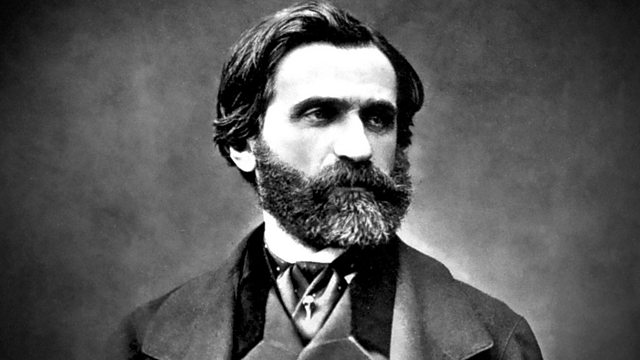 So Many Requiem Masses...
Donald Macleod uncovers the story behind the completion of Verdi's Requiem, in tribute to the writer and fervent supporter of Italian reunification Alessandro Manzoni.
Donald Macleod explores Giuseppe Verdi's "middle period". The writer and fervent supporter of Italian independence and reunification, Alessandro Manzoni, died in May 1873. Within days Verdi told his publisher Ricordi that he wanted to compose a Requiem, to be performed on the first anniversary of the writer's death. He'd already begun a setting of the Requiem Mass and had shown this beginning to the conductor Alberto Mazzucato, who had been very impressed. His encouraging remarks, Verdi said, "would almost have planted in me the desire to set the Mass in its entirety at some later date... but don't worry, it's a temptation that will pass like many others. There are so many requiem masses; there's no point in adding one more."
Four Sacred Pieces, Ave Maria
Choir of St Hedwig's Cathedral
RIAS Chamber Choir
Radio Symphony Orchestra Berlin
Ferenc Fricsay, Conductor
Requiem (Dies Irae, Tuba mirum, Liber scriptus)
Ernst Senff Chorus
Berlin Philharmonic Orchestra
Carlo Maria Giulini, Conductor
Requiem (Offertorio, Sanctus & Agnus Dei)
Semyon Bychkov
WDR Symphony Orchestra
WDR Radio Choir
NDR Choir
Choir of the Royal Theatre, Turin
Semyon Bychkov, Conductor
Requiem (Libera me)
Orchestra and Choir of La Scala
Daniel Barenboim - Conductor
Anja Harteros (soprano)
Elina Garanca (mezzo-soprano)
Jonas Kaufmann (tenor)
Rene Pape (bass)
Fuoco di gioia, from Otello Act 1
Chorus and Orchestra of La Scala
Claudio Abbado, Conductor.
More episodes
Next
You are at the last episode