Main content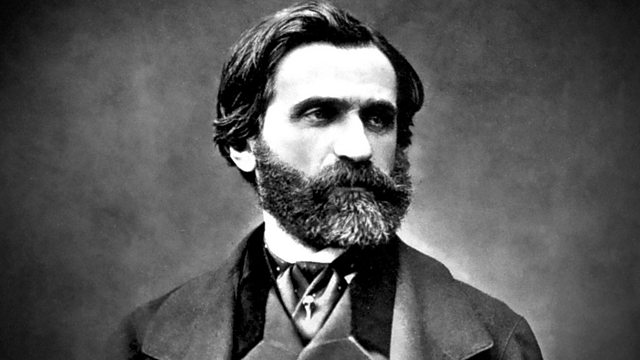 Donald Macleod explores how, after his ordeal bringing the Sicilian Vespers to the stage, Verdi turned his attention to the story of Simon Boccanegra.
Donald Macleod explores Giuseppe Verdi's "middle period". In Paris, exhausted by the crushing work on The Sicilian Vespers, Verdi had felt so overwhelmed that he said he felt he would never compose anything ever again. Once he got back to his home at Sant'Agata, now, at long last, actually married to his long-term partner Giuseppina Strepponi, he said he couldn't so much as read or write, but could only walk round the fields from morning till evening trying to cure the stomach trouble which was his legacy from the Vespers, fuming aloud: "Damned, damned operas!" After the Parisian ordeal, Giuseppina urged him to focus on what he liked: "In your position... I should look for a libretto I liked, and set it to music without any engagement and in my own time." It emerged that what Verdi liked, revealed in a throw-away line to the librettist Francesco Maria Piave, was the bleak story of the Doge of Genoa: Simon Boccanegra.
I Vespri Siciliani, Act 5 (Merce, dilette amiche)
Martina Arroyo, Soprano (Elena)
John Alldis Choir
New Philharmonia Orchestra
James Levine, Conductor
Simon Boccanegra, Prologue (Che dicesti? / L'altra magion vedete? / A te l'estremo addio... Il lacerato spirito)
Piero Cappuccilli, Baritone (Simon)
Nicolai Ghiaurov, Bass (Fiesco)
Jose van Dam, Baritone (Paolo)
Pietro Giovanni Foiani, Bass)
Chorus and Orchestra of Teatr alla Scala
Claudio Abbado, Conductor
Simon Boccanegra, Act 1, Sc 1 (Come in Quest'ora bruna)
Miriam Gauci, Soprano (Amelia)
BRTN Philharmonic Orchestra, Brussels
Alexander Rahbarim, Conductor
Cielo di stelle orbato... & Vieni a mirar la cerula
Simon Boccanegra, Act 1, Sc 2
Berlin Philharmonic / Claudio Abaddo
Angela Gheorghiu / Roberto Alagna
Simon Boccanegra, Act 1 Sc 2
Kiri Te Kanawa, Soprano (Amelia)
Leo Nucci, Baritone (Simon)
Giacomo Aragall, Tenor (Gabriele).
Orchestra and Chorus of Teatro alla Scala
Georg Solti, Conductor.