Main content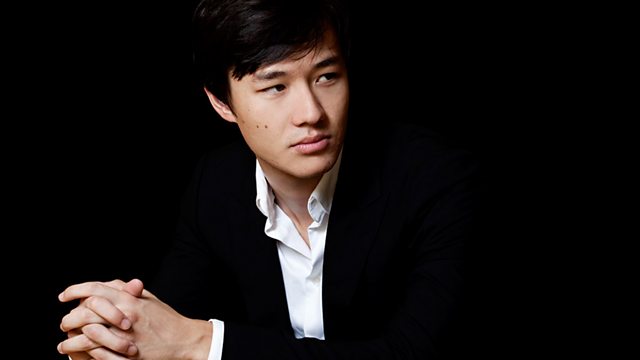 Wigmore Hall Mondays: Louis Schwizgebel
In a live recital from the Wigmore Hall in London, Radio 3 New Generation Artist Louis Schwizgebel performs piano music by Haydn, Chopin and Liszt.
Born in Geneva in 1987, Swiss-Chinese pianist Louis Schwizgebel is a BBC Radio 3 New Generation Artist. Described as "profoundly gifted", he won the Geneva International Music Competition at the age of seventeen and in 2012 he won 2nd prize at the Leeds International Piano Competition.
Today's programme is a celebration of pianistic elegance, expression and virtuosity.
Haydn : Piano Sonata in Eb HXVI:49
Chopin : Ballade No. 3 in Ab Op. 47, Étude in C# minor Op. 25 No. 7, Waltz in C# minor Op. 64 No. 2, Fantaisie-impromptu in C# minor Op. 66
Liszt : Consolation No. 3 in Db S172, Hungarian Rhapsody No. 6 in Db S244.