Main content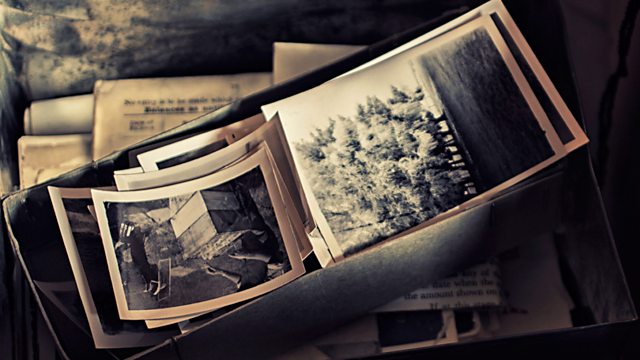 Memory
Texts and music on the theme of memory, with readings by Tom Hiddleston and Eleanor Bron. Including Wordsworth, Wodehouse and Montaigne, plus Purcell, Chabrier, Brahms and Bach.
'Memories,' according to PG Wodehouse 'are like mulligatawny soup in a cheap restaurant. It is best not to stir them.'
In this memory-themed edition of Words and Music Tom Hiddleston and Eleanor Bron nonetheless poke around with the soup spoon to discover what's below the surface.
Among the ingredients Wordsworth and Bertie Wooster are in remarkable agreement; Alan Bennett struggles to comes to terms with his mother's dementia; and Fanny Burney recalls her horrific operation. St Peter and Montaigne have trouble remembering; Ted Hughes remembers all too well his honeymoon with Sylvia Plath; William Blake and Elizabeth Jennings look back on happier days. Somewhere in the middle is a large dollop of Proust.
It's all to be found floating in the music of Purcell, Conlon Nancarrow, Chabrier, John Adams, Brahms and Bach.
David Papp (producer).
Music Played
Timings (where shown) are from the start of the programme in hours and minutes
William Wordsworth

The Prelude, read by Eleanor Bron

Michel de Montaigne (trans John Florio 1603)

Essays, read by Tom Hiddleston

Gerard Manley Hopkins

Binsey Poplars (Felled 1879), read by Eleanor Bron

P.G. Wodehouse

The Code of the Woosters, read by Tom Hiddleston

Aldous Huxley

Eyeless in Gaza, read by Eleanor Bron

Marcel Proust (trans C. K. Scott Moncrieff)

Remembrance of Things Past, Volume One, read by Tom Hiddleston

William Blake

Song, read by Eleanor Bron

Elizabeth Jennings

Reminiscence, read by Eleanor Bron

Simon Armitage

You May Turn Over and Begin, read by Tom Hiddleston

Gabriele d''Annunzio

Notturno (Second Offering) (trans Stephen Sartarelli), read by Eleanor Bron

Ted Hughes

You Hated Spain, read by Tom Hiddleston

Bible

Mark, 14:66-72, read by Eleanor Bron

Shakespeare

Hamlet, Act 1 (Ghost), read by Tom Hiddleston

Anon.

The Post Boy, 26 November 1695, read by Eleanor Bron

Henry Hall

To the Memory of my Dear Friend Mr. Henry Purcell, read by Eleanor Bron

Anon.

Tablet inscription in Westminster Abbey, read by Eleanor Bron

Fanny Burney

Fanny Burney undergoes a mastectomy, 30 September 1811, read by Eleanor Bron

Alan Bennett

Untold Stories, read by Tom Hiddleston

Christopher Reid

Late, read by Tom Hiddleston

Christina Georgina Rossetti

Remember, read by Eleanor Bron

Producer Note

'Spots in time' – Wordsworth's famous phrase  from 'The Prelude' – at once begins and informs this edition of Words and Music with Eleanor Bron and Tom Hiddleston. But if all the 'spots of time' here have a 'distinct pre-eminence' for their authors, not all, like Wordsworth's, 'retain a renovating virtue'.

Michel de Montaigne's observations on the human condition in his wide-ranging 'Essays' still resonate down five centuries. Which of us hasn't experienced the memory that works 'better by chance'; the memory which, the more you try to remember, becomes 'more entangled and intricate'? Bach, always universal, always relevant, accompanies these first two texts.

Memory, trees, loss and grief unite the next music and text. Brahms's Trio, Op. 40 for the unique combination of violin, piano, and waldhorn – natural horn (literally 'forest horn') – was written in 1865, the year of his mother's death. The whole work is redolent of the forest and at its heart is the yearning slow movement, interrupted by passionate outbursts. In the fervent near-contemporary 'Binsey Poplars', Gerard Manley Hopkins laments a stretch of felled riverside trees.

In one of PG Wodehouse's Jeeves stories, Bertie Wooster is aggrieved to overhear his manservant describing him as 'mentally negligible'. Jeeves (as always) is right. But, like some kind of urbane, urban village idiot, Bertie is oddly capable of coming out with wisdom, despite himself. In this passage from 'The Code of the Woosters' he unwittingly echoes Wordsworth's 'spots of time', perhaps the vestige of some schoolboy learning by rote. 'San', is the kind of 1920s US hit Bertie might have strummed along to with his ukulele, out of Jeeves's earshot.

Anthony Beavis, the central character in Aldous Huxley's 1936 'Eyeless in Gaza', is as self-consciously 'clever' and dissatisfied with life as Bertie Wooster is happily stupid and content. Interestingly, Huxley himself appears in a positive light in Proust's 'À la recherche du temps perdu'. But far from complimentary are the words Huxley gives Beavis as he describes the physically repellent Proust indulgently wallowing in his filthy bathtub of memories.

The passage sets up the 'madeleine moment' from Proust's great novel on the nature of memory, when tea and cake open the floodgates of 'the vast structure of recollection'. The Corelli theme of Tippet's 'Fantasia' here too seems like a released memory rising to the surface in a Proustian way.

The next three texts are concerned with youthful memories. For William Blake and Elizabeth Jennings, happy memories make the present seem sadder – the same combination of moods which so often characterises Schubert's music. As Simon Armitage's sixth-form mind wanders after a pointless exam, The Undertones echo his thoughts.

Among the oddest of books is Gabriele d'Annunzio's 'Notturno'. Blinded in a flying accident in 1916, d'Annunzio's doctors ordered him to lie flat on his back, immobile, for three months. 'There was a forge of dreams inside my damaged eye which my will could neither control nor halt… the past became present, its forms in such full relief and such sharp detail that their emotional intensity was immeasurably increased.' Nursed by his daughter in Venice, d'Annunzio wrote single sentences in pencil on narrow strips of paper which he later put together in a lengthy prose poem. A lot of 'Notturno' is an unappealing mix of the glorification of war and rabid nationalism. But there are lyrical passages too, centred on happier memories. Such is this one, a magical description of a visit to Pisa cathedral. An informed interest in Italian early music is among the many surprises of d'Annunzio's life, so here is Giovanni Gabrieli's great 20-part 'Sonata con voce: Dulcis Jesu' which builds to one of those magnificent Venetian endings.

Chabrier's 'España' represents the kind of jolly Spain that Ted Hughes implies Sylvia Plath would have preferred on their honeymoon. Hughes remembers the reality: 'the welding light/Made your blood shrivel… as your panic/Clutched back towards college America'.  Perhaps Hughes should have gone to Spain with another American, Conlon Nancarrow, veteran of the Spanish Civil War. With its strumming guitar figures and stomping flamenco rhythms gradually winding-up to a frenzied and violent climax, Nancarrow's 'Study No. 12' for player piano embraces the essence of Spain Plath so feared.

After Jesus was arrested, Peter 'forgets' he knew Him. Of course, Jesus predicted he'd deny Him thrice before the cock had crowed twice. But He also knew Peter to be the rock upon which He would build His church, the text of Byrd's setting.

Memory is a central theme of Shakespeare's 'Hamlet'. The memory of Hamlet's father in the shape of the ghost and its injunction to Hamlet to 'Remember me' is the spur to the play's action.

Henry Purcell's 1695 'Music for Queen Mary's Funeral' was re-used for his own funeral six months after the queen's. Purcell was only thirty-six years old and much mourned and, as 'The Post Boy' reported, buried in Westminster Abbey 'in a magnificent manner'. He is affectionately remembered here by his boyhood friend and fellow composer Henry Hall, and by the memorial tablet in the Abbey which can still be seen.

In September 1811 the remarkable novelist, diarist and playwright Fanny Burney underwent a mastectomy without anaesthetic which she relates in this utterly terrifying letter, written to her sister nine months after the event. She says the letter has taken three months to write and that she 'dare not revise, nor read [it], the recollection is still so painful.' The frightening, stabbing music of George Crumb's 'Black Angels' follows.

Texts by Alan Bennett, Christopher Reid and Christina Georgina Rossetti, and music by John Adams and Rachmaninov end the programme. In a moving passage from 'Untold Stories' Bennett describes a visit to his mother, unable to recognise him through dementia. John Reid's 'Late' is a sort of mis-remembering as he hears his wife come home, undress and get into bed. 'Of course, I'd forgotten she'd died.' Rachmaninov's lyrical and tender D major Prelude links this and Rossetti's funeral favourite 'Remember', to close on an optimistic note: 'Better by far you should forget and smile/Than that you should remember and be sad.'

David Papp (producer)

The hidden history of plant-based diets