Main content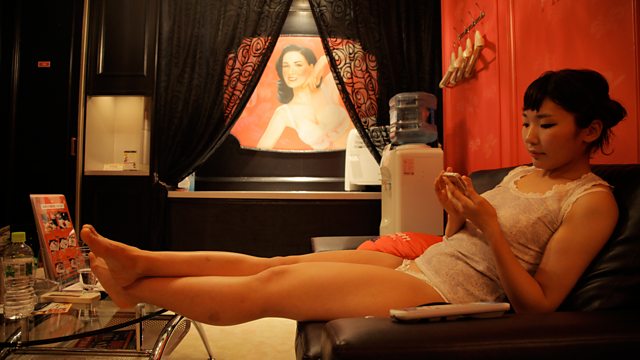 Love Hotel
Documentary exploring daily life inside a Japanese 'love hotel', a place where everyday people frequent fantasy-themed rooms for refuge, privacy and play.
Through remarkable access, this documentary explores daily life inside a Japanese 'love hotel'. In this intimate portrait, we meet the everyday people who frequent the fantasy-themed rooms for refuge, privacy and play - a married couple visit to keep a spark alive in their relationship, two gay lawyers have nowhere else to stay and a popular dominatrix runs a thriving business.
Pay by the hour or the night and order sexy underwear, condoms or anything else imaginable. Anything goes at the Angelo Love Hotel in Osaka, run by manager Ozawa and his efficient staff. Small living spaces, long work hours and the need for privacy drive 2.8 million Japanese a day to visit 'love hotels'. But now, these unique establishments are fighting to stay afloat against the 'entertainment police' who are shutting them down for what conservative groups deem to be overly risqué elements.
A rare glimpse into a world destined to disappear.
Phil Cox, director of Love Hotel, answers the Storyville Q&A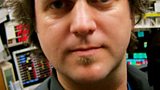 What is more important, story or character?
Well I would be tempted to say 'story', presuming that a 'characterless' subject not reacting to their environment could be just as interesting to the audience. But experience tells me both go hand in hand and one separates them at one's peril.
 
What made you first want to explore the subject?
Learning that 2.5 million people visited Love Hotels each day in Japan, that they are not brothels but places of 'intimate privacy' for all members of society - old and young, rich and poor, and that no one had ever been granted proper filming access. All very intriguing.
 
How long did it take to get the film off the ground?
We self financed for the first 14 months - my little company Native Voice Films taking the scary financial risk to ensure we had a story and access. Then we brought in French partners and some television support.
 
What were you most surprised to learn in the course of production?
That a space for intimacy, play and fantasy in society is an important and progressive one - something that we all need but rarely brave enough to admit. Historical and social conditioning, heavily influenced by past centuries of imposed religious morality, has more often than not, fused a very common human desire to explore and be curious about one's own sensuality and sexuality with guilt or shame.
 
What have been the differences in reception to the film in countries it has now travelled to?
People are unsure often as to whether they can laugh with the film or must take it all very seriously. Different audiences have responded in different ways as the film does present them with some extreme moments. People confront sensuality and sexuality in different ways and the honesty, openness and sensitivity of the subjects in Love Hotel does challenge audiences to look at the importance of intimacy and 'play' in their own lives.  
 
Which documentary has most inspired you?
Two of my personal favourites are Hearts of Darkness - A Filmmakers Apocalypse - just because of the sheer chaos and pain of filmmaking and how wonderful it is to watch it from the outside! And then When We Were Kings - a timeless epic that inspired me to pursue filmmaking.
 
Favourite website/blog?
I try to stay off them!
 
Person you'd most like to interview (living or dead?)
Robert Louis Stevenson.
 
Best piece of filmmaking advice you've ever been given?
Lose your ego quick and your pride quicker.
 
Best piece of filmmaking equipment you can't live without?
My monopod I would think!  Tripods are so last century.
 
If money was no object, what is your dream documentary subject?
Too many to list! I have always been intrigued by Grigori Perelman the reclusive Russian maths genius who has shunned the world and Nobel prizes to live with his mum.

Favourite film of all time?
Happy Together by Wong Kar-wei.

Most difficult access?
I have never had easy access…ever… I am still waiting for that elusive 'easy access' documentary to happen!
 
Best recent read?
Papillon by Henri Charrière.

Credits
| Role | Contributor |
| --- | --- |
| Director | Phil Cox |
| Director | Hikaru Toda |
| Producer | Giovanna Stopponi |
| Series Editor | Nick Fraser |