Main content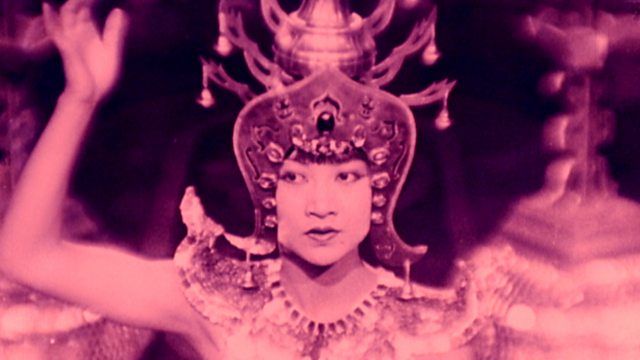 Love Is All: 100 Years of Love and Courtship
A Storyville documentary: exploring love and courtship on screen in the 20th century, from the first kisses caught on film to shacking up and fighting for the right to love.
A magical and moving archive trip through the universal theme of love, set to a stunning soundtrack by Richard Hawley. It takes us on a journey through the 20th century, exploring love and courtship on screen in a century of unprecedented social upheaval. From the very first kisses ever caught on film, through the disruption of war to the birth of youth culture, gay liberation and free love, we follow courting couples flirting at tea dances, kissing in the back of the movies, shacking up and fighting for the right to love.
This is the celluloid story of love and courtship since the birth of the movie camera, told with spellbinding archive footage and directed by award-winning director Kim Longinotto.
Kim Longinotto, director of Love Is All: 100 Years of Love and Courtship, answers the Storyville Q&A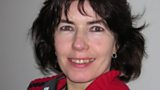 What is more important, story or character?
They're connected. Like in a good novel, both are essential. In Love Is All, we were determined to make the film as a series of interlinked stories with great characters. Hence Anna Mae Wong as the dancer Shosho in Piccadilly, and Fanny Hawthorn, the extraordinary central character in Hindle Wakes. Both are charismatic, independent women who jump out of their time and into the present with panache!  [Editor] Ollie Huddleston and I were surprised by how robustly contemporary they seem.  Sometimes Richard Hawley's songs add another layer of meaning. For example, the song It's Over Love - meaning 'it's  because of love' - is transformed by the images of the story we're seeing on screen to be about the end of a love affair, becoming "It's Over, My Love".
What made you first want to explore the subject?
I wanted to make a film which could counter anger and and despair with a bit of defiance and humour. It's a kind of love letter to the UK of 2015, celebrating our small triumphs over the force of reaction.
How long did it take to get the film off the ground?
I didn't get the film off the ground; that was the producers: Mark Atkins, Heather Croall and Martin Rosenbaum. They asked me if I wanted to make the film. I said yes immediately. It felt like a gift.
What were you most surprised to learn in the course of production?
I was amazed that, when we put the archive stories to contemporary music, they had a life of their own. They became almost painfully modern and visionary. The documentary sections often represented backlashes to the forward-looking, imaginative fiction.
What have been the differences in reception to the film in the countries it has now travelled to?
It's still very new. We had some cinema screenings in London and people seemed to relate the film to their own lives. I love it when that happens.
Which film has most inspired you?
The Lives of Others - a huge influence. It helped me believe that watching other people's lives can transform your own.
Show Me Love -  it's a beautiful story, and wonderfully told. The unpopular girl at school finds love with the golden girl.
The Kid With a Bike - this film is made in a documentary style; it feels compelling and truthful.
Who is the person you'd most like to interview, living or dead?
I'd love to hang out with Simon Amstell.
What is the best piece of filmmaking advice you've ever been given?
I haven't really been given any, and I try not to give it. Only tips on camerawork, how to tackle interviews and stuff like that.
Best piece of filmmaking equipment you can't live without?
I always try and hire the best camera going. They're quite cumbersome but it seems worth it when you see the images on screen.
If money was no object, what is your dream documentary subject?
I'm waiting for it at the moment. I won't do anything else until I get the money for it somehow.
Favourite film of all time?
I don't have one, but every year one comes along that I fall in love with. I adored Boyhood which I saw last week. I really identified with Mason who is always in trouble and on his own. Then, right at the end of the film, he finds people who accept him for who he is, who he can explore life with.
What's the most difficult access problem you're had making a film?
Every film seems impossible to make. Each one feels like a perilous journey.
Best recent read?
I've just read every Elizabeth Taylor novel I could find. They're understated stories set in the 1950s and 1960s in provincial England. They're calm on the surface but depict the repressed bitterness of horribly transcribed lives. I loved surfacing from the novels into my glorious 2015.
Credits
| Role | Contributor |
| --- | --- |
| Director | Kim Longinotto |
| Series Editor | Nick Fraser |