Main content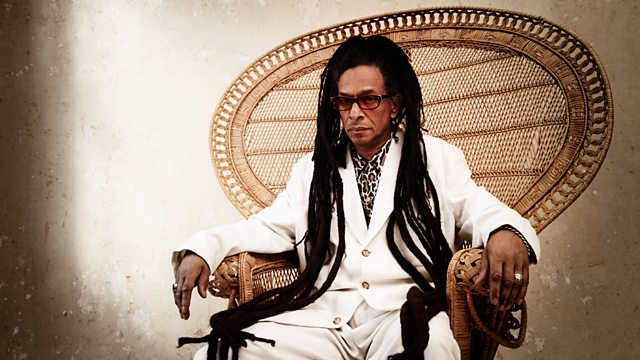 Crucial Vinyl: Grace Jones - Nightclubbing
Don's choices cross time, space and genre, plus he selects Nightclubbing by Grace Jones as his Crucial Vinyl.
Each week Don selects a piece of Crucial Vinyl (or C.V.), an album that means a lot to him and has helped shape his musical taste. He explains why and features three tracks from it.
This week it's Nightclubbing, the 1981 release by the inimitable Grace Jones.
Don says, "Another of my C.V.s which features Jamaica's riddim twins Sly n' Robbie (on drums n' bass respectively), Grace Jones' 1981 album Nightclubbing had a distinctive look, influenced by art and fashion (courtesy of Jean Paul-Goude), an attitude courtesy of the lady herself and a sound that was a unique fusion of genre that included post-disco funk, reggae, rock, dance and even tango.
Interestingly, the album featured a number of cover versions of tunes by the likes of David Bowie and Iggy Pop, Sting, Bill Withers and Astor Piazolla. Nevertheless, it was unmistakably a Grace Jones record. In fact it was this, her fifth album, that came to define her, and, some 35 years later, it still sounds as fresh as the day it was made.".