Main content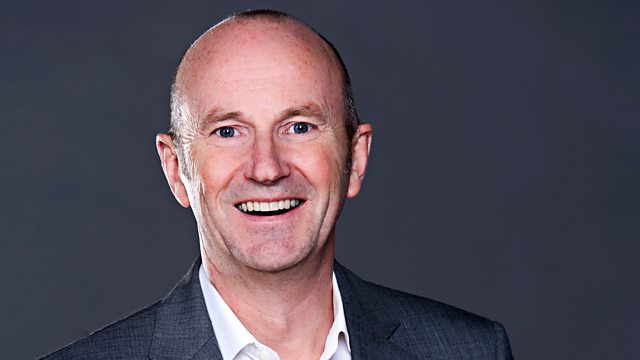 24/02/2015
Fred MacAulay catches up with comedian and old friend Andrew Maxwell, plus he finds out why older women tend to have short hair.
Fred catches up with old pal and comedian Andrew Maxwell,
He'll also be finding out:
How do you cope with introducing a partner, to your workmates? Benedict Cumberbatch was taking care of his partner Sophie at the Oscars, but should he just have left her at home?
Why do older women tend to have short hair? Do we need a long haired revolution?
Taking lunch to work: 60 % of us don't do it. Fred finds out how to do it, and save over a grand a year.
Gilda Smith reveals why her method for making lemon meringue pie is definitely the greatest and best
And as one football team, officially the worst in the UK declare themselves the nicest, Fred works out if you do need to be nasty or nice to get on in life.
Chapters
Meet The Colleagues

Bringing a guest to the office party can be awkward, we have the do's and don'ts.

Long Haired Ladies

Why do older women tend to have short hair? Do we need a long haired revolution?

Andrew Maxwell

Comedian and friend of the show Andrew Maxwell joins Fred for a chat.

Gilda's Great Things

Chef Gilda shares her great recipe for Lemon Meringue pie.

Packed Lunch Tips

You could save up to £1000 by bringing your own lunch to work, here's some pro tips!

Lemon Meringue Pie

This Lemon Meringue Pie can be made in a very short space of time and has very few ingredients. The cooked meringue is more stable than just beating together egg whites and sugar, therefore retains its character for longer. (Not that it lasts very long in our house!) I love the smooth texture of the filling!

Biscuit Pastry

200g plain flour

125g butter

40g castor sugar

Pinch salt

Egg if necessary

 

Cream butter and sugar, work in flour and, if necessary, sufficient beaten egg to form a stiff paste.

Rest then roll out and use as required.

Line two 6" or one 8" sandwich tin(s) with biscuit pastry and bake. Then cool.

Filling

Beat together

1 x 397g tin of condensed milk

Yolks of two eggs

Now add the juice of two lemons and beat well.

Pour into cooled pastry cases.

 

Meringue

2 egg whites

100g Castor Sugar

Put whites and sugar into a bowl and beat over hot water until stiff.

Use to cover the pie fillings

Bake in a hot oven until golden brown (220°C)

 

If you wish, use ready to roll short crust pastry or buy a ready- made pastry case from the supermarket but make sure you buy the sweet pastry case.

Most lemon pie fillings use cornflour to thicken but I prefer this filling.