Main content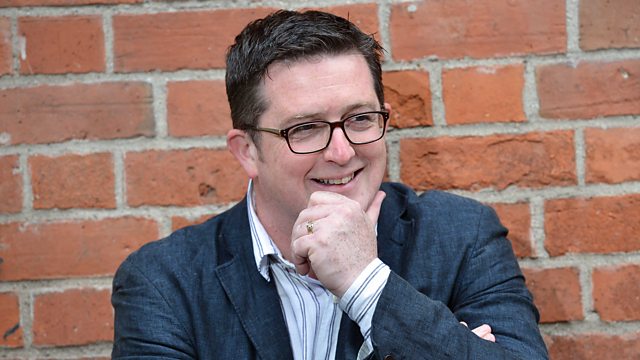 21/02/2015
As part of the build up to Red Nose Day, John Toal has a laugh and shares some food and a singalong with the Together One Voice choir in Omagh.
Last on
BBC Radio Ulster
&
BBC Radio Foyle
Clips

Venison with Dan Dan Noodles
350g Venison or beef mince
1 tablespoon vegetable oil
1 clove minced garlic
25g grated ginger
4 chopped scallions
1 tablespoon dry sherry
200g egg noodles
50g chopped peanuts
100ml chicken stock
75ml soy sauce
2 tablespoons rice vinegar
1 teaspoon chopped red chili – or more if you like
1 tablespoon sesame oil
2 teaspoons sugar
Cook the noodles and drain well.
Whisk the stock, soy sauce, vinegar, chilli, sesame oil and sugar together and toss into the noodles.
Heat a wok and add the oil and the meat. Cook until well sealed and then add the ginger, garlic and white part of the scallions. Cook until meat is cooked completely.
Add the sherry and then toss in the noodles.
Serve in a bowl with the green part of the scallions and the peanuts sprinkled on top.
A Dog's Eye View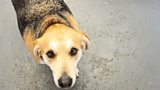 Harley The Dog's Beagle Blog
Some thoughts from the Abingdon Collection
February 2015.
Well that was some weekend! We had the John Toal Show from BBC Radio Ulster live from the collection on Saturday. My mate Dusty and I were warned not to bite anyone, not to bark and to behave while the visitors were here.
Me, being a very well trained and obedient Beagle Harrier kept to my word, while Dusty tried to ingratiate herself with everyone and turned on the charm.
People are so easily duped. Poking your head out of a pink duvet and looking cute does not gain any points with me, but she gets away with it. She will do anything for a biscuit!
Back to the story. Harley gets told to stay quiet and does his best, Dusty gets told to stay down stairs, but halfway through the choir's first song disappears up the stairs to be petted, poked and cuddled like treats wouldn't melt in her mouth.
Life is so unfair. I did get to hear some great singing and tried to join in but was told to shut up by the man I own.
Great smells from the kitchen of fried venison, but did I get any, not a chance. Some humans did come down to the garage and gave me the odd pat on the head, but I knew that tease Dusty was upstairs getting the cuddles meant for me ... it's not easy being forty kilograms and still growing.
 I think that I will go and scratch myself along the bumper of the 1955 MGA as a protest, but wait I hear plates being cleaned and food may be on the way … I always live in hope.
 Happy motoring until next time .
 Harley, the Beagle Harrier and his ex mate Dusty.
Broadcast
BBC Radio Ulster

&

BBC Radio Foyle