Main content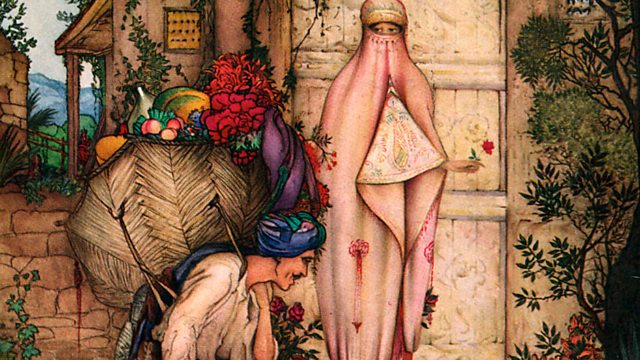 Landmark: The One Thousand and One Nights Yesterday and Tomorrow
Philip Dodd is joined by historian Robert Irwin, Arabic literature expert Wen-chin Ouyang, director Tim Supple and writer Hanan al-Shaykh to discuss The One Thousand and One Nights.
It's three hundred years since the death of Antoine Galland, a French orientalist and archaeologist, whose translation of The One Thousand and One Nights kick-started its adventures in the West via the works of English orientalists, Richard Burton, Edward Lane and John Payne.
Philip Dodd asks a panel of experts on these hugely influential tales, plus story-tellers who continue to wrest new life out of them, to discuss their continuing relevance in the age of globalisation.
Scholars Robert Irwin and Wen-chin Ouyang and theatre director, Tim Supple recount their own experience of how stories of Scheherazade, Jinns, Hunchbacks and Sinbad the Sailor work in time and space and explore just why essentially urban folk tales, some of which date from the earliest centuries of the Arab Empire, and which were largely compiled during the Islamic Golden Age, should still have relevance for understanding today's increasingly complex mega-cities.
Philip also talks to the lebanese novelist Hanan al-Shaykh about the way in which artists have used the idea of embedding one story inside another inside another. Hanan al-Shaykh's own One Thousand and One Nights: A New Re-Imagining was the result of total immersion in all the known texts.
Robert Irwin, in his Arabian Nights: A Companion and in other works has shown its massive influence on artists, writers, film-makers, in the modern period while Wen-chin Ouyang has explored how the stories came to inspire the East as well as the West and edited The Arabian Nights: An Anthology. Tim Supple travelled across the modern Arab-speaking world whilst developing his multi-national production of the Nights for the theatre.
How to live in cities? How to make your marriage work? What are the limits of the law? Reflections on the relationship between morality, ethics, the law, secular power to the divine - questions and arguments about how to live and where to live at a time of huge social, religious and political flux in the middle ages echo many of our struggles today.
With readings by Houda Echouafni.
Readings from: The Arabian Nights trs Husain Haddawy;
A Plain and Literal Translation of the Arabian Nights' Entertainments, Now Entituled
The Book of The Thousand Nights and a Night trs Richard Francis Burton; One Thousand and One Nights: A New Re-imagining by Hanan al-Shaykh.
Producer: Jacqueline Smith.
Chapters
Hanan al-Shaykh

Lebanese novelist Hanan al-Shaykh discusses her re-imagining of the text

Duration: 14:10

The One Thousand and One Nights

Philip Dodd and guests discuss these hugely influential tales

Duration: 29:30
Credits
| Role | Contributor |
| --- | --- |
| Presenter | Philip Dodd |
| Interviewed Guest | Robert Irwin |
| Interviewed Guest | Wen-chin Ouyang |
| Interviewed Guest | Tim Supple |
| Interviewed Guest | Hanan al-Shaykh |
| Reader | Houda Echouafni |
| Producer | Jacqueline Smith |
Featured in...
Key films, books, TV, plays, art: 1001 Nights – 2001 A Space Odyssey, Jane Austen - Jaws