Main content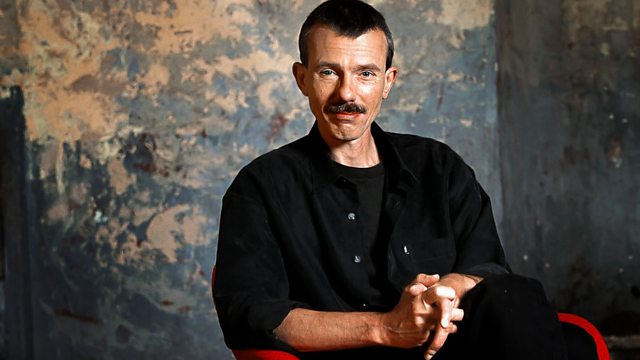 2013 Proms: BBC Philharmonic and Juanjo Mena
Jonathan Swain's selection includes a Prom performed by the BBC Philharmonic under Juanjo Mena in 2013, featuring David Matthews, Rachmaninov and Nielsen.
Jonathan Swain presents a Prom given by the BBC Philharmonic conducted by Juanjo Mena in 2013, including David Matthews, Rachmaninov and Nielsen.
12:31 AM
Matthews, David [1943-]
A Vision of the Sea
BBC Philharmonic, Juanjo Mena (conductor)
12:54 AM
Rachmaninov, Sergey [1873-1943]
Concerto for piano and orchestra no.2 (Op.18) in C minor
Nobuyuki Tsujii (piano), BBC Philharmonic, Juanjo Mena (conductor)
1:27 AM
Nielsen, Carl [1865-1931]
Symphony no.4 (Op.29) 'The Inextinguishable'
BBC Philharmonic, Juanjo Mena (conductor)
2:02 AM
Wagner, Richard (1813-1883)
Overture: Der Fliegende Holländer ('The Flying Dutchman')
BBC Philharmonic, Yan Pascal Tortelier (conductor)
2:14 AM
Ravel, Maurice [1875-1937]
Rapsodie espagnole
BBC Philharmonic, Juanjo Mena (conductor)
2:31 AM
Mozart, Wolfgang Amadeus [1756-1791]
Symphony no. 38 in D major K.504 (Prague)
Slovenian Radio and Television Symphony Orchestra, Günter Pichler (conductor)
3:04 AM
Smetana, Bedrich (1824-1884)
Sonata movement in E minor (B.70) - for 2 pianos, 8 hands
Else Krijgsman, Mariken Zandliver, David Kuijken, Carlos Moerdijk (pianos)
3:15 AM
Zelenka, Jan Dismas (1679-1745)
De profundis (Psalm 129) in D minor
Virtuosi di Praga, Czech Chamber Choir, Petr Chromcak (conductor)
3:25 AM
Wolf, Cornelius de (1880-1935)
Fantasia on Psalm 33
Cor Ardesch (organ), on Organ Willem Hendrik Kam 1859, Grote Kerk, Dordrecht, Onze Lieve Vrouwekerk
3:33 AM
Schubert, Franz (1797-1828) arranged by Mottl, Felix (1856-1911)
Fantasia in F minor (D.940) (originally for 4 hands)
Oslo Philharmonic Orchestra, Gennady Rozhdestvensky (conductor)
3:53 AM
Barber, Samuel [1910-1981]
Dover beach for voice and string quartet (Op.3)
Urszula Kryger (Mezzo Soprano), Royal String Quartet
4:02 AM
Copland, Aaron (1900-1990)
El Salón México
San Francisco Symphony Orchestra, Michael Tilson Thomas (conductor)
4:14 AM
Vivaldi, Antonio (1678-1741)
Concerto in D major (RV.208), 'Grosso mogul'
Elizabeth Wallfisch (baroque violin), Australian Brandenburg Orchestra, Paul Dyer (director)
4:31 AM
Weber, Carl Maria von [1786-1826]
Aufforderung zum Tanz (Invitation to the Dance)
Niklas Sivelöv (piano)
4:40 AM
Grieg, Edvard (1843-1907)
Symphonic Dances (Op.64)
Slovak Radio Symphony Orchestra, Bratislava, Ondrej Lenard (conductor)
5:07 AM
Handel, Georg Frideric [1685-1759], arr. Halvorsen, Johan [1864-1935]
Passacaglia in G minor arr. Halvorsen for violin and cello
Dong-Ho An (violin), Hee-Song Song (cello)
5:16 AM
Haydn, Joseph (1732-1809)
Trumpet Concerto in E flat major (Hob.VIIe:1)
Ole Edvard Antonsen (trumpet), Norwegian Radio Orchestra, Nicolae Moldoveanu (conductor)
5:33 AM
Obrecht, Jacob (1450-1505)
Salve Regina
Netherlands Chamber Choir, Paul van Nevel (conductor)
5:39 AM
Rossini, Gioachino (1792-1868)
Quartet No.1 in F major for flute, clarinet, bassoon and horn
Canberra Wind Soloists
5:50 AM
Vaughan Williams, Ralph (1872-1958)
The Wasps - Overture from the Incidental Music
BBC Philharmonic, Yan Pascal Tortelier (conductor)
6:00 AM
Eccles, Henry [?1675-?1745]
Sonata for double bass, continuo and strings
Joel Quarrington (double bass), Members of the Toronto Symphony Orchestra, Eric Robertson (harpsichord), Timothy Vernon (conductor)
6:08 AM
Geijer, Erik Gustaf (1783-1847)
Sonata for Piano (four hands) in F minor
Stefan Bojsten (piano), Anders Kilström (piano).