Main content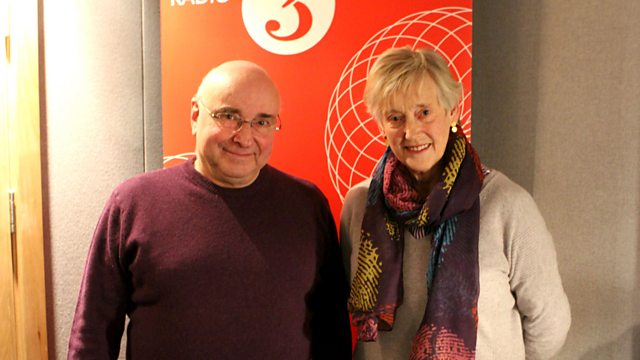 Monday - Rob Cowan with Stella Rimington
With Rob Cowan. Including Five Reasons to Love Bach's 48 Preludes and Fugues; Artist of the Week: Leopold Stokowski; Rob's Essential Choice: Ravel: Piano Concerto in G.
With Rob Cowan and his guest Dame Stella Rimington.
9am
A selection of music including '5 Reasons to Love... Bach's 48 Preludes and Fugues'. Rob picks favourite recordings from Bach's innovative 'Well Tempered Clavier' collection, and shows how they succeed equally well when played on harpsichord, piano or clavichord, including a fine performance by Tatiana Nikolaeva of the Prelude in C from Book 1 - the one attempted by beginner pianists everywhere.
9.30am
Take part in today's music-related challenge: listen to the clues and identify the mystery composer.
10am
Rob's guest this week is former MI5 chief turned best-selling author, Dame Stella Rimington. The first woman to be promoted to the rank of Director of a Service branch, since retiring from the Service in 1996 Stella has published a number of novels set in the world of counter-terrorism and intelligence. Stella will be sharing a selection of her favourite classical music, including works by Bach, Vaughan Williams, and Kodaly, every day at 10am.
10.30am
Rob's featured artist is the charismatic conductor Leopold Stokowski, who is perhaps best known for conducting the sound track of Walt Disney's animated film Fantasia. There'll be stunning recordings of Tchaikovsky's Fantasy Overture Hamlet, and the Love Music from Wagner's Tristan and Isolde, plus Rob will introduce several of Stokowski's many stylish orchestral transcriptions, including Pictures at an Exhibition by Mussorgsky, and Debussy's Clair de Lune, played by Stokowski's own symphony orchestra.
11am
Today's Essential Choice is taken from the Building a Library recommendation from last Saturday's CD Review.
Ravel
Piano concerto in G.
Music Played
Artist Of The Week: Leopold Stokowski

5 reasons to love…Bach's 48 Preludes & Fugues

Mystery Composer

Stella Rimington's Choice 1

Stella Rimington's Choice 2

Stella Rimington Choice 3

Artist of the Week: Leopold Stokowski

Building a Library Recommendation