Main content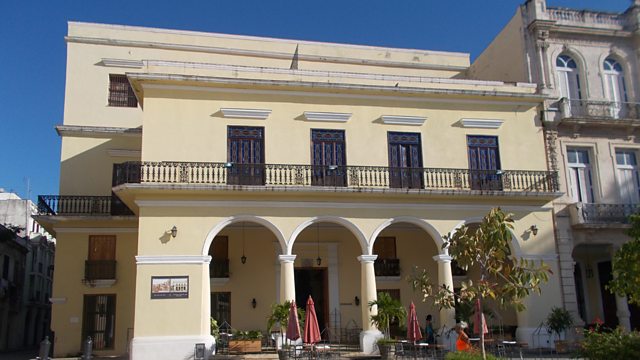 Cuba Clasica
Andrew McGregor visits Havana to investigate Cuba's classical music scene today, meeting performers, students, teachers, radio presenters and academics.
Before the 1959 Revolution, Havana was a stopping-off point on the international classical concert and opera circuit. Social changes brought with them cultural changes from the 1960s onwards, and the opportunities for exchange with Western classical artists diminished. More recently, Cuba's popular musical culture has been exported worldwide thanks to the Buena Vista Social Club phenonenon, but is there a thriving classical music scene in Cuba today? Andrew McGregor visited Havana last autumn to find out, meeting performers, students, teachers, radio presenters and academics.
For a small island in the Caribbean, Cuba has played a significant part in world events. But in recent years it is the traditional music which has captivated the world, with son, salsa and cha-cha-cha. The island's other major (and officially supported) cultural phenomenon is ballet; Cuba's dance schools have produced famously athletic male dancers, Carlos Acosta being the best-known outside Cuba today.
Cuba's classical music credentials may be less obvious, but these can be traced back to the Spanish colonisers who introduced their own art forms. The island's first native classical composer, Esteban Salas, was born in Havana in 1725, and his music has been rediscovered by Cuba's fledgling Early Music movement. In the 19th century the most influential composer was Ignacio Cervantes. His Danzas are exquisite piano miniatures which deserve greater recognition today.
In the 1940s and 50s, shortly before the Revolution, Havana was a part of the international concert circuit. The Havana Philharmonic had a strong reputation under the baton of Erich Kleiber, and famous names such as Pablo Casals, Renata Tebaldi, Artur Rubinstein, and Jascha Heifetz all performed there.
In Havana today music of all kinds is everywhere: on the street, in the bars, and in the churches and theatres, but there are fewer boundaries - Cubans don't pigeonhole music into different types.
Presenter: Andrew McGregor
Producer: Janet Tuppen
Contributors: Zenaida Romeu, Angel Vasquez Millares, Cary Diez,
Laura Inclan, Fidel Leal, Daniil Motolo Rofe, Yalil Guerra
Voice-overs: Damary Farres, Alejandra Martins, Juan Carlos Jaramillo.
Last on
Broadcasts