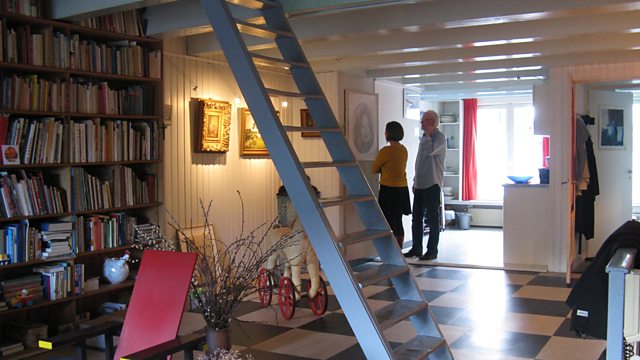 Quatuor Diotima, Sam Hayden, Louis Andriessen
Recorded at the Spitalfields Festival, France's exceptional new music specialist Quatuor Diotima performs a programme testament to the seemingly inexhaustible medium of the string quartet. The world premiere of Sam Hayden's BBC-commissioned 'Transience' is put beside his mentor Jonathan Harvey's third quartet from 1995 and Gérard Pesson's 'Bitume' (premiered by the Diotima in 2008). Sara Mohr-Pietsch talks to Sam about the challenges of composing for quartet, an instrumental combination freighted with an intimidating line-up of the great composers.
In her series Composers' Rooms, Sara calls on Louis Andriessen to check out his Amsterdam workspace, and she presents the latest in a series of world premieres by winners of the BBC Symphony Orchestra's Inspire Young Composers' Competition.
Gérard Pesson: String Quartet No. 2 Bitume (Sérénade chevauchée)
Sam Hayden: Transience (world premiere)
Jonathan Harvey: String Quartet No. 3.
Last on
Stockhausen's Gruppen – What's the Big Deal?