Main content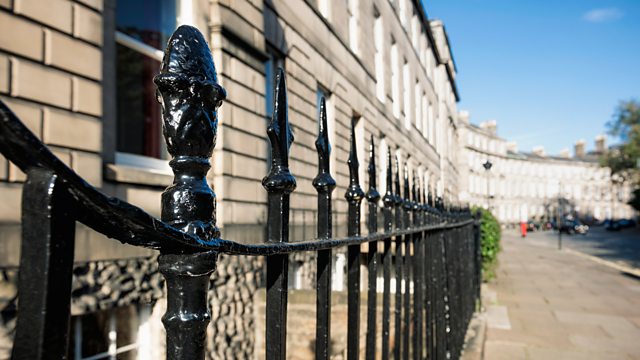 The Blue Spode Tea Cup (Omnibus)
Quirky tales from Alexander McCall Smith set in Edinburgh's Georgian New Town as we join the much-loved residents. With Crawford Logan.
Edinburgh's Georgian New Town is the setting for the quirky tales and 'goings-on' adapted by Alexander McCall Smith from his worldwide bestselling series of books.
Portrait painter, Angus Lordie, is a frequent visitor to Domenica Macdonald, the anthropologist and longest-term resident of 44 Scotland Street.
Will their friendship blossom and will she ever let his dog Cyril into her flat? Domenica's thoughts are elsewhere, sensing trouble with the return of her neighbour Antonia who has been living in Glasgow of all places! Is Domenica's 'property' safe with Antonia back in town?
Meanwhile in the flat below lives Bertie, aged six, a prodigy and victim of his excessively pushy mother, Irene. Bertie wants the life of an ordinary six-year-old boy, but instead he has psychotherapy, yoga and Italian conversation lessons. He also wants to know why his new baby brother, Ulysses, looks remarkably like his psychotherapist, Dr Fairbairn.
DOMENICA..……….....CAROL ANN CRAWFORD
ANGUS LORDIE....……..…..CRAWFORD LOGAN
IRENE………….........……............EMMA CURRIE
BERTIE………………...…………….….SIMON KERR
STUART...........….....DAVID JACKSON YOUNG
ANTONIA....................………ANITA VETTESSE
Omnibus directed by David Ian Neville
First broadcast in five parts on BBC Radio 4 in 2015.