Main content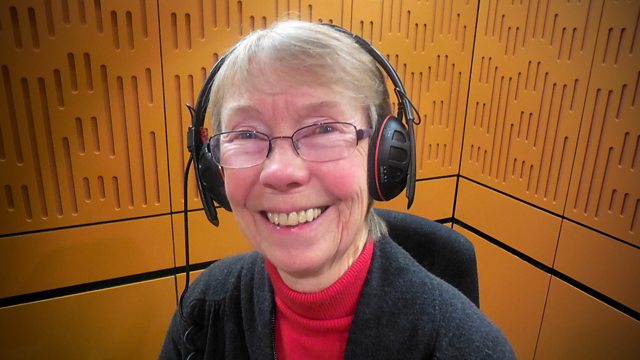 React
Sister Frances Dominica presents The Radio 4 Appeal for React
Registered Charity No 802440
To Give:
- Freephone 0800 404 8144
- Freepost BBC Radio 4 Appeal, mark the back of the envelope 'React'
- Cheques should be made payable to React.
Last on

React
React's gives practical and immediate assistance to improve the quality of life for terminally ill children cared for by low income families living in the UK. The charity will provide specialist medical equipment, mobility items and educational and developmental aids. React also considers requests for hygiene ensuring home-care equipment and funeral costs. Additionally, React families are given the opportunity to take one week's respite a year in one of the charity's nine mobile homes based at seven UK seaside locations.
Sister Frances Dominica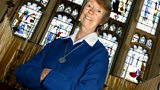 React was founded under the guidance of Sister Frances Dominica OBE, who identified a gap in the palliative care system which left families struggling to cope with the additional costs of caring for a child with a life-shortening condition. As the charity's sole Patron, Sister Frances continues to guide React's work, and by using her expertise in the field of children's palliative care, ensures the charity continues to meet the needs of children living with a life-shortening condition. Sister Frances has dedicated her life to children's palliative care and founded the world's first children's hospice, Helen House in Oxford in 1982. 
The Kibble family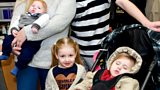 Meet the Kibble Family: React has worked with the Kibble family for a number of years, providing vital items including specialist seating, sleep systems, clothing and bedding, and a washing machine. The provision of this equipment has ensured parents Chelcie and Billy can care for their children with greater ease. Lily-Mae and baby Liam both live with a Congenital Brain Defect and require round the clock care. Three year old Lacey helps out as best she can.
Ruquaya and Denise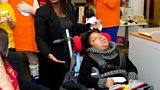 React believes every child should live with comfort, dignity and the opportunity to participate in life as fully as possible: Single Mother Denise is the full time carer for her thirteen year old daughter Ruquaya, who lives with Hydrocephalus, Epilepsy, and Developmental Delay. Ruquaya is home schooled and has very limited resources available to her. To increase Ruquaya's ability to participate in educational activities, React has provided IT equipment to enable her to gain an improved learning experience and reach her full potential.
Broadcasts