Main content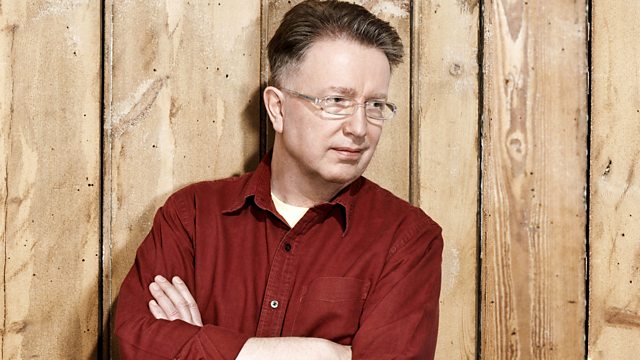 #Love6Music - curate an alternative love song playlist
Tom Robinson plays cupid and asks listeners to curate a love-themed playlist.
All you need is love.
Looking ahead to the most romantic week of the year (or the most depressing, depending on your circumstance), this Sunday's Now Playing (8 Feb, 6pm-8pm) is in the mood for love.
Not all love songs have to be schmaltzy and saccharin. Lionel Richie, total ledge as he is, doesn't have a monopoly on inspiring endless love. Little Stevie Wonder isn't the only dude who ever just called to say "I love you". And there are loads of people who would do anything for love, but just not 'that' (thanks, Meat Loaf).
This Sunday Tom Robinson needs YOU to curate a love-themed playlist, where the songs are alternative but the sentiment is heartfelt.
Choose any song, with an alternative flavour, which sums up the greatest indie love of all. Here are a few examples to get you started...
So get your love-inspired suggestions to Tom via the hashtag #Love6Music to help create a playlist. Comment on the Now Playing Facebook page, here on the blog, email nowplaying@bbc.co.uk or drag tracks onto our Spotify and Rdio playlists.
Last on
Music Played
Polytechnic

Man Overboard

Morrissey

You're The One For Me, Fatty

Cinerama

Barefoot In The Park

Kirsty MacColl

They Don't Know

Galore - The Best Of Kirsty MacColl.
Virgin.

Peter Doherty

&

Wolfman

For Lovers

Slow Club

Christmas TV

CD SINGLE.
MOSHI MOSHI.
1.

Supergrass

Late In The Day

Trashcan Sinatras

Oranges and Apples

Public Image Ltd

(This Is Not A) Love Song

Public Image Ltd:Greatest Hits So Far.
Virgin.

S. J. Hawkins

I Put A Spell On You

The Cure

Lovesong

The Cure - Disintegration.
Fiction Records.

Arctic Monkeys

R U Mine?

R U Mine?.
DOMINO RECORD CO LTD.
1.

The Velvet Underground

I'm Sticking With You

The Zombies

Care Of Cell 44

The Lemonheads

Being Around

Tom Waits

I Hope I Don't Fall In Love With You

Sharon Van Etten

Our Love

Dolly Parton

Jolene at 33rpm

The Smiths

There Is A Light That Never Goes Out

The Sound Of The Smiths.
Rhino.
15.
Broadcast