Main content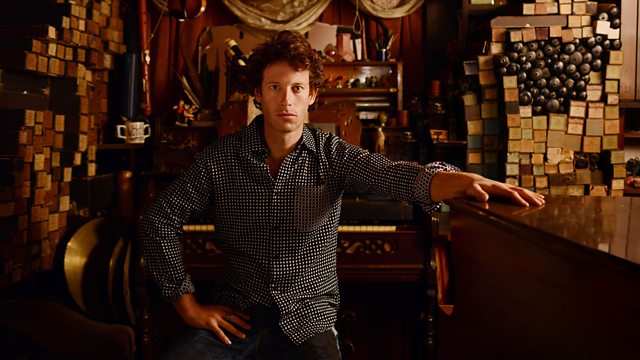 Mary Ann Kennedy - Sam Lee Live in Session
Mary Ann Kennedy presents new world music and a live session from folk musician Sam Lee. Plus music from the BBC World Music Archive and another new featured artist.
Mary Ann Kennedy presents a selection of new music from across the globe and a live session from the English folk musician Sam Lee, performing songs from his new album A Fade in Time.
Sam Lee began collecting traditional song after meeting and studying with Scottish traveller singer Stanley Robinson. His striking arrangements often utilize instruments not normally associated with English folk music such as koto, tabla, Shruti box, and trumpet. On A Fade in Time, the follow up to 2012's critically acclaimed A Ground of its Own, Sam revisits and reinvents songs from his teacher Stanley Robinson as well as those collected by English gypsy singers May Bradley and Freda Black. For this live session - following the first night of his 16-date tour of England, Sam is joined by regular bandmembers Flora Curzon (violin), Josh Green (percussion) and Jon Whitten (piano and dulcimer) plus guest singers, to be announced.
World on 3 sessions are available for download as a podcast via the home page.